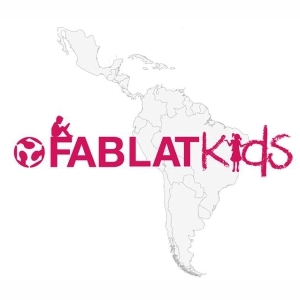 Fab Lat KIDS
[Global]
https://fablabs.io/organizations/fab-lat-kids-b66ed4b7-43e3-490a-ae06-c0e063958b14
We promote the learning process by the incorporation of new technologies contributing the Know How of a Latin-American Network of Laboratories of Digital Fabrication, with the goal of rethinking the education of the future.
Our methodology is guided by learning through experience. We focus in educational and playful activities that develop the intelligence, creativity and imagination, stimulating thought faced to innovation.
We seek to generate the children's interest in the world of the new technologies, not only like passive users but like experts and critics of the technological progress, encouraging them to continue their education so they can play an active role in these industries.
Labs

FabLab Córdoba
https://www.fablabs.io/labs/fundacionfablabcordoba
Córdoba, Córdoba, Argentina
AR

FabLab Ucontinental
https://fablabs.io/labs/fablabucontinental
Huancayo, Arequipa, Lima, Cusco, Peru
PE

Fab Lab Maya
https://fablabs.io/labs/fablabmaya
Felipe Carrillo Puerto, Quintana Roo, Mexico
MX

Fab Lab Santiago
https://www.fablabs.io/labs/fablabscl
Santiago, Santiago Metropolitan Region, Chile
CL
Pending


Fab Lab VERITAS
https://fablabs.io/labs/fablabveritas
San Jose, San José, Costa Rica
CR

Fab Lab Lima
https://fablabs.io/labs/fablablima
Lima, Lima Region, Peru
PE

Fab Lab Puebla
https://fablabs.io/labs/fablabpuebla
Puebla, Puebla, Mexico
MX

Fab Lab Yucatán
https://fablabs.io/labs/fablabyucatan
Mérida, YUCATAN, Mexico
MX

Fab Lab ZOI
https://fablabs.io/labs/fablabzoi
Quito, Pichincha, Ecuador
EC