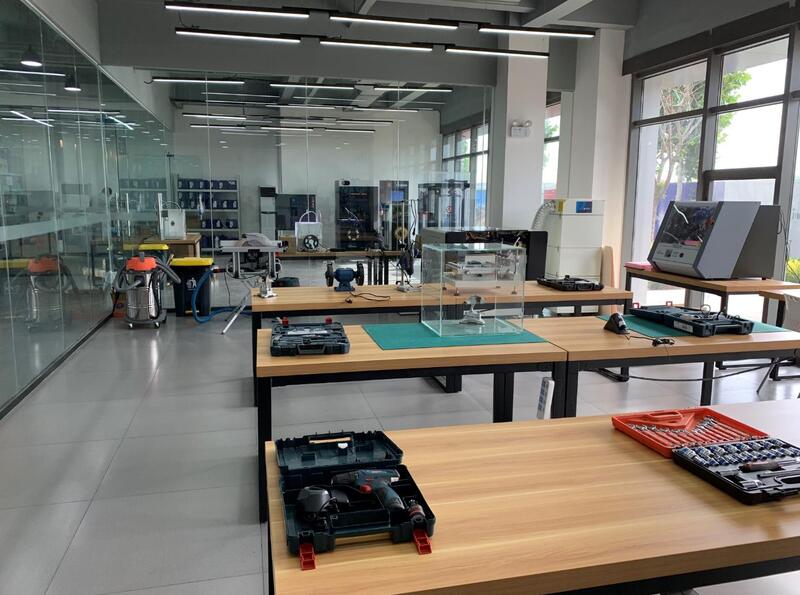 FABLAB XuanYuan
https://fablabs.io/labs/xuanyuan
1st Floor, Building 4, The Makers' Town Of Central China, Intersection of Provincial Highway 102 and Nuanquan Road, Xuedian Town, Xinzheng City, Henan Province, China, Xinzheng City, Henan Province, 451150, China
Located in the cradle of Chinese civilization - Xinzheng, the hometown of Xuanyuan empire , xuanyuan Vale is committed to integrating the open, inclusive and win-win ideas of Chinese civilization and creative ideas of open source and cooperation, and conveying this combination to everyone. who is willing to turn ideas into reality.
We build laboratories which satisfy a variety of innovative manufacturing, and attract more Maker Teams to participate in the revolution of creativity, design, and manufacturing to solve various problems and challenges in real life.
We hope to share modern intelligent tools and open source software to more people, especially the design, improvement and manufacturing related to 3D printing.
We are using a open and innovative way of thinking to change the way that people think about problems, and firmly believe that technology leads the future. We believe that the Makers will change the world, and innovation labs are the place to nurture this new concept.
We will build Maker spaces more Vitality and creativity, embrace and learn the latest ideas and technologies and share them with more people.
Links
Lab Capabilities
3D printing
CNC-Milling
Circuit production
Laser
Precision milling
Machines
Discuss this Lab on forum.fablabs.io