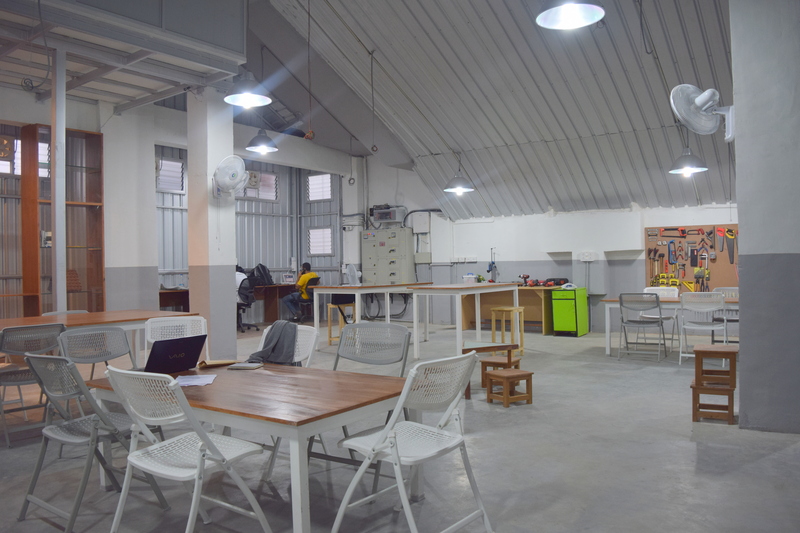 Workbench Projects
https://fablabs.io/labs/workbenchprojects
Halasuru Metro Station, Old Madras Road, Gupta Layout, Halasuru, Bangalore, Karnataka, 560008, India
Workbench Projects is a 5000 sq. ft. makerspace in Bangalore aiming to create an ecosystem for makers where the focus is on not just tinkering and making but a space that advocates research and responsible innovation. We provide access to a huge space, a host of machines, power tools, hand tools and other facilities such as independent work stations with wi-fi access, storage, conference room, shared utilities and a residency for anyone invested in expanding their maker spirit.
Our user base has a cross segment of demographics including school students, engineers, researchers, artists, tinkerers, hobbyists and companies using the facility. We also encourage these different user categories to mingle and mold with each other through multi-disciplinary interactions within our space to spark new collaborations/innovations and take forward the maker culture in our city.
We are a platform for informal, project-driven, self-directed learning, where we assist if needed both in terms of mentorship and collaboration to realize the full potential of an idea from start to completion.
Links
Lab Capabilities
3D printing
CNC-Milling
Circuit production
Laser
Vinyl cutting
Discuss this Lab on forum.fablabs.io