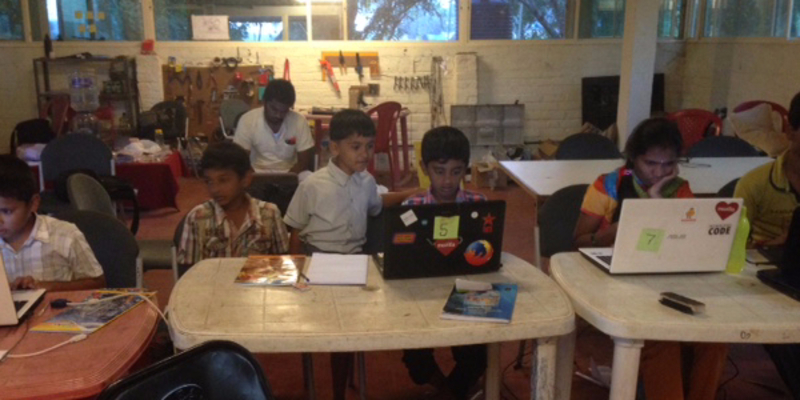 E4D Banjarapalya
https://fablabs.io/labs/bpalya
#25, Banjarapalya village, near Vatsalya charitable trust, opp. Gururaj Pagad Farm, Thataguni post, Kanakapura Road, Bangalore, Karnataka, 560082, India
The Banjarapalya Makerapace is the pilot center of Education for Development, that aims to create scalable alternate, but self-sustainable, schools. It is a first of its kind rural tech space, run completely by the local community itself, engaging people from all backgrounds and ages, in a bias free, self-customised environment of learning.
It was started as an experiment in the Banjarapalya village, outside Bangalore (India), in 2013. About 200 local people, aged between 7 and 55 have, at different points of time, interacted with the space in learning and making. We love tech, and using it to solve problems that we face. We use what's open source and contribute back to the community in making all of our projects available to general public through Creative Commons, thus contributing back to the community.
There are no teachers, no text books, no exams. Yet every participant enjoys working regularly, constantly using the Internet to find cool ideas/projects and then building and designing their own.
We are building, we are learning, we are educating ourselves.
Links
Lab Capabilities
Discuss this Lab on forum.fablabs.io