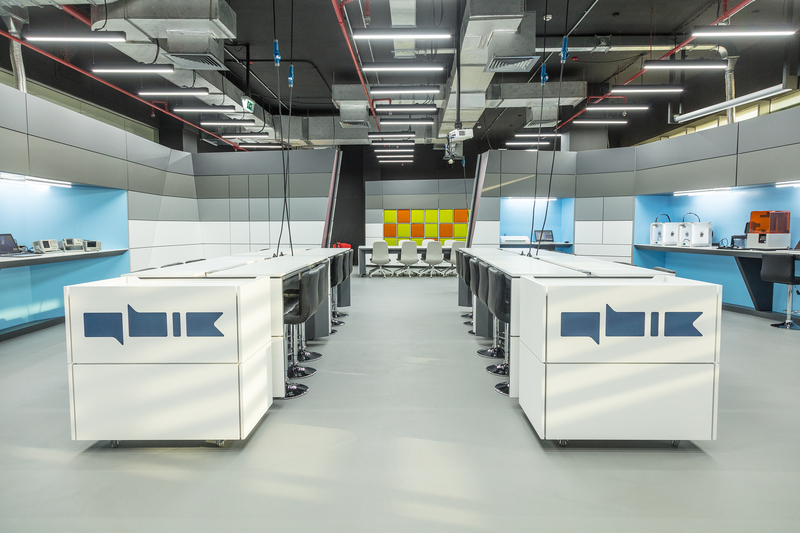 QBIC Fab Lab
https://fablabs.io/labs/qbicfablab
New Industrial Area, Ar-Rayyan, Ar-Rayyan, Ar-Rayyan, 40816, Qatar
Our collaborative space allows and inspires people and entrepreneurs to turn their ideas into new prototypes, products and businesses by giving them access to a range of advanced digital manufacturing technologies and methodologies such as: laser cutters, 3D printers, 3D scanners, CNC routers and electronics.
Our Mission
To support, promote and accelerate ideas into products, which allow the development of high-value local entrepreneurships and businesses.
Our Vision
To be referenced internationally as one of the best centers in digital fabrication in the Middle East, for managing, developing and promoting social innovation processes through digital manufacturing and open knowledge.
Links
Lab Capabilities
3D printing
CNC-Milling
Circuit production
Laser
Precision milling
Vinyl cutting
Discuss this Lab on forum.fablabs.io