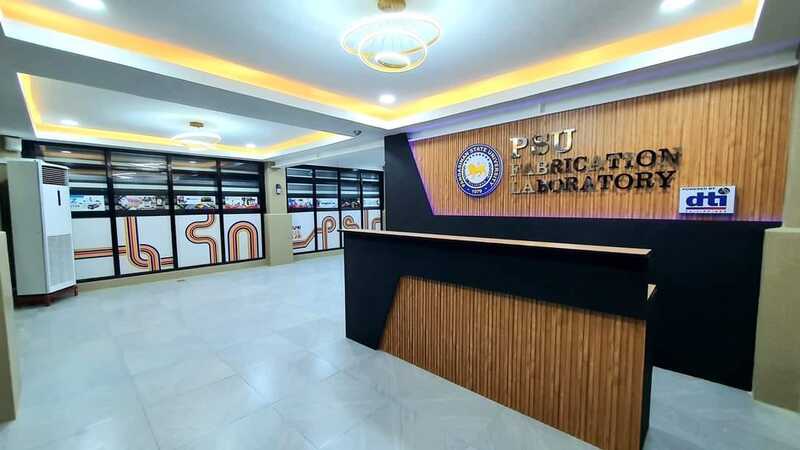 PSU FABLAB
https://fablabs.io/labs/psufablab
San Vicente East, Urdaneta City, Pangasinan, Urdaneta, Pangasinan, 2428, Philippines
PSU FABLAB Philippines, located in the heart of Region 1, is a pioneering Fabrication Laboratory that exemplifies collaboration and innovation. Established through a dynamic partnership between the Department of Trade and Industry Region 1 and Pangasinan State University, this cutting-edge facility officially opened its doors on October 27, 2022, at the Pangasinan State University Urdaneta City Campus, Urdaneta City, Pangasinan, Philippines.
Our FABLAB is more than just a workshop; it's an industry cluster and a service hub combined. Our industry clusters encompass a wide array of sectors, including Metal & Wood Fabrication, Commercial Printing, Education, Electronics, Labels & Packaging, Manufacturing and Engineering, Sign and Displays, and even the vibrant Tourism and Hospitality Industry, featuring gift items, souvenirs, and home decorations.
In line with these diverse industry clusters, PSU FABLAB Philippines offers a comprehensive service line that includes Digital Fabrication training, seminars, and consultancy in product design and development. We specialize in 2D modeling for prototyping various product designs and provide state-of-the-art PCB Prototyping for electronics modules and controllers.
At PSU FABLAB Philippines, our primary mission is clear: to empower Micro, Small, and Medium-sized Enterprises (MSMEs) in Pangasinan with unrestricted access to advanced digital printing technologies. We go beyond mere access by providing extensive innovation support and a steady supply of resources. Our goal is to enable local businesses to transform ideas into reality, from conceptualization and design to prototyping, manufacturing, and successful marketing.
In the heart of Region 1, PSU FABLAB Philippines is not just a laboratory; it's a launchpad for local innovation, entrepreneurship, and economic growth.
Links
Lab Capabilities
3D printing
CNC-Milling
Circuit production
Laser
Vinyl cutting
Machines