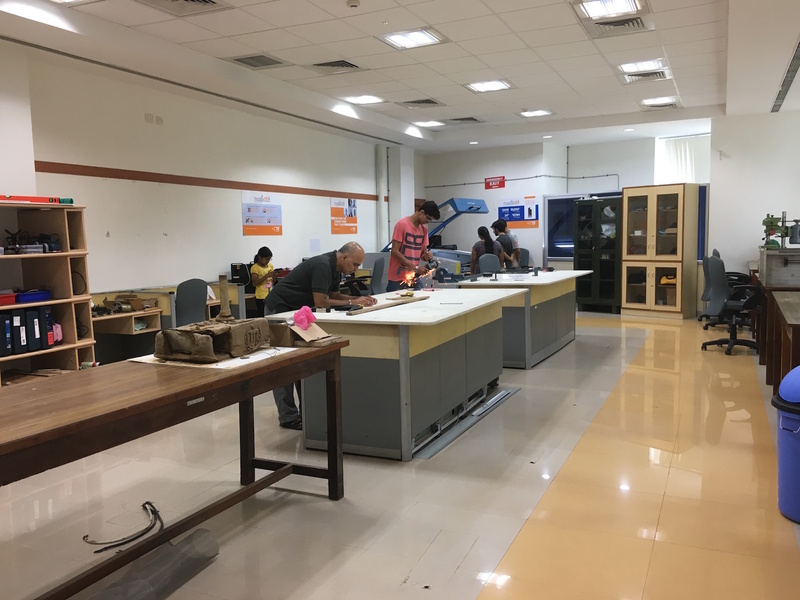 Makerspace Manipal
https://fablabs.io/labs/makerspacemanipal
Makerspace, Innovation Centre, MIT Campus, Manipal, Karnataka, 576104, India
Makerspace Manipal fosters creative thinking and innovation through an open network of students, faculty and community members. We all dream and think, but here at Makerspace Manipal, we provide you the tools you need to make anything and everything, right here in Manipal. Bring your inquisitive mind, explore materials and tools and let's see what masterpiece you create.
We have a steady stream of technical workshops, hackathons and makeathons to inspire even the geekiest of us. And we have a full-fledged University with engineering, medicine, pharmacy, nursing, dentistry, architecture and so many other institutes for a truly interdisciplinary network of students and community members.
Imagine the possibilities. Make it happen.
Links
Lab Capabilities
Impressão 3D
Usinagem CNC
Produção de circuitos
Corte Laser/Gravação
Usinagem de precisão
Para quem é voltado o fablabs.io?
Discuss this Lab on forum.fablabs.io