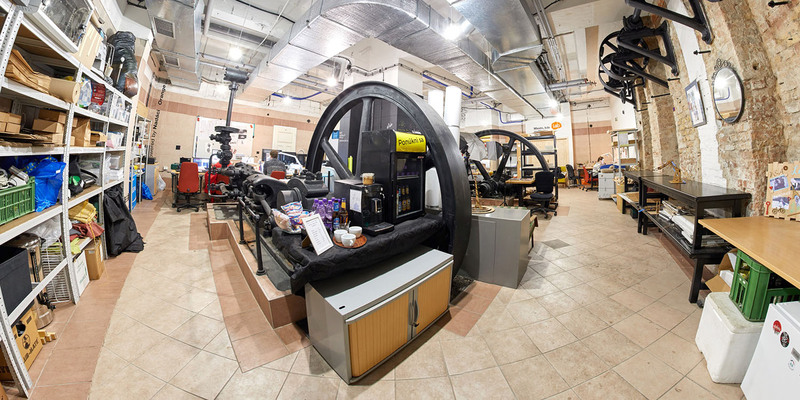 Lab.cafe
https://fablabs.io/labs/labcafe
Námestie SNP 25, Bratislava, Staré Mesto, 81101, Slovakia
LAB - PLACE TO SHAPE YOUR THOUGHTS
We are a space for creativity and development of digital fabrication. Lab is a place for inventions, creation, discoveries and sharing, which was created with the support of Orange Foundation.
COFFEE PLACE
Here you can find a perfect space for drinking coffee, beer and creating new ideas. We offer you a place with a nice atmosphere, quality products from local suppliers and a comfortable space for your work and meeting with friends.
WORKROOM
Working on your school assignment, new startup or creating some decoration for your flat? Here you'll find tools and people ready to help you with your projects. Come sit down and work at our workroom with modern equipment in the centre of Bratislava's old town.
EVENTS
Are you looking for a new inspiration or learning new skills? Just pick up from variety of our events such as creative workshops, children´s workshops or discussions. Do you have in mind creating your own event? Let us know - create@lab.cafe.

Links
Lab Capabilities
3D printing
Laser
Vinyl cutting
Discuss this Lab on forum.fablabs.io