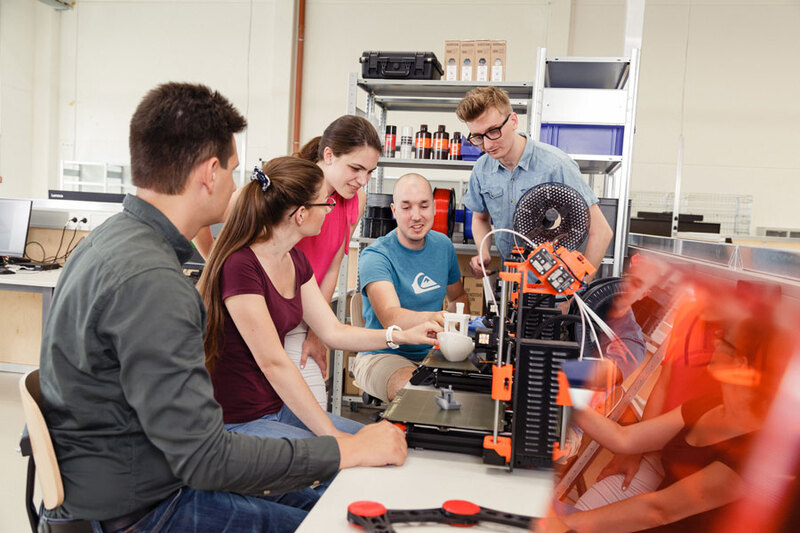 Innovation Lab FHWN
https://fablabs.io/labs/innolabfhwn
Johannes Gutenberg-Straße 5, Wiener Neustadt, 2700, Austria
Welcome to the Innovation Lab, a spacious 1100 m² hub for unleashing your creativity and bringing your projects to life. Our doors are open to everyone from private persons, students, professionals, to companies, schools and startups, fostering an environment of innovation and collaboration. The Innovation Lab is accessible 24/7 to accommodate your creative endeavors.
At the core of our mission is a passion for creativity and innovation. We thrive on collective effort, knowledge sharing, and turning ideas into reality. The Innovation Lab boasts a total of 9 specialized labs. Among these, the Assembly and Special Projects Lab provide a versatile space for assembling creations, holding meetings, and brainstorming - a neutral ground for nurturing ideas. For your convenience, the Metal and Wood Labs are housed in separate rooms, ensuring that dust, chips, and noise remain contained within the labs.
Our other five labs include Laser, 3D Printing, Textile, Robotics, and Electronics Labs, each offering unique opportunities for exploration. We offer different pricing options depending on the hours per week you want to use the Innovation Lab.
Companies can access tailored pricing options designed to suit their specific needs.
Upon registration, you will receive a membership card, allowing you to embark on your maker journey at your own pace. If you're intrigued by what we offer, feel free to drop by, introduce yourself, take a tour, and let's discuss how we can collaborate.
Happy Making,
Your Innovation Lab Team
Links
Lab Capabilities
3D printing
CNC-Milling
Circuit production
Laser
Precision milling
Vinyl cutting
Machines