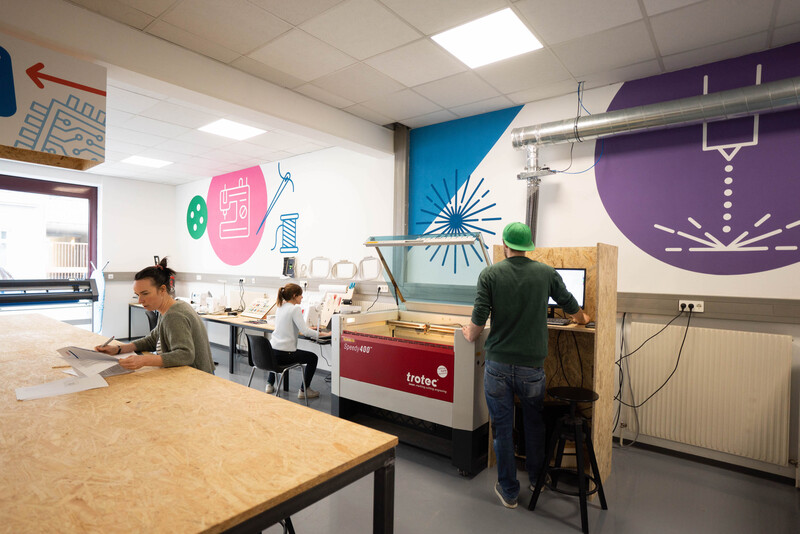 Happylab Wien
https://fablabs.io/labs/happylab
Schönngasse 15 - 17, Vienna, Vienna, 1020, Austria
Happylab is Vienna's largest makerspace and wants to help as many ideas as possible to be implemented - including crazy ones! The open workshop offers an innovative environment in which people can work on their projects 24/7. 3D printers, laser cutters & CNC milling machines, hand tools, textile machines, electronic workstations and machines for wood and metal processing are available for this purpose. With its new co-working space, Happylab offers office, workshop and community in one place. The know-how for handling the high-tech machines is conveyed in regular workshops and machine trainings, so that people without prior technical knowledge can easily realize their projects.
At Happylab, we think outside the box: It's a place where people from different disciplines meet, who not only share the machines in the makerspace, but also their knowledge. With over 2,000 members and its locations in Vienna and Berlin, Happylab is the largest maker community in Europe.
Links
Lab Capabilities
Impressão 3D
Usinagem CNC
Produção de circuitos
Corte Laser/Gravação
Usinagem de precisão
Para quem é voltado o fablabs.io?
Machines
Discuss this Lab on forum.fablabs.io