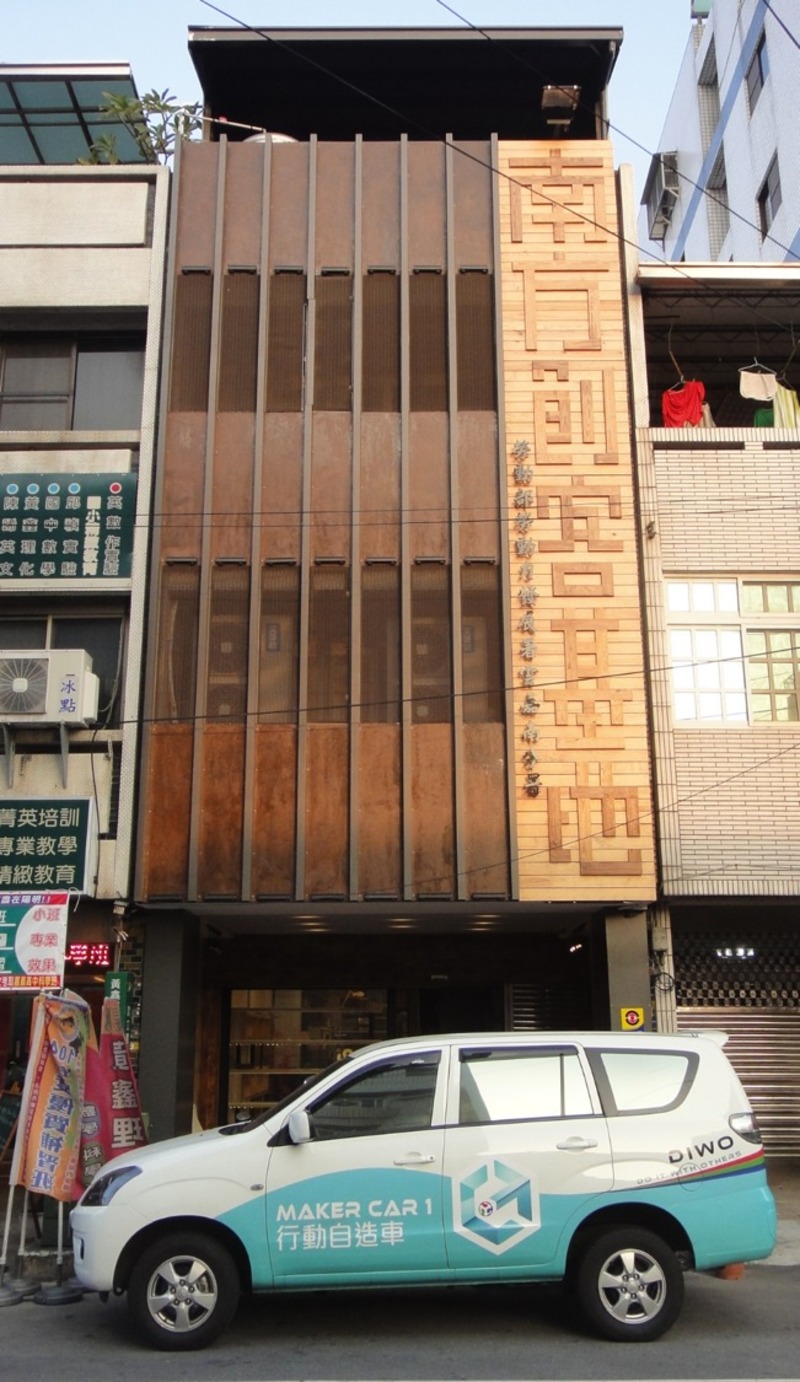 Fablab STMC
https://fablabs.io/labs/fablabstmc
No.32, Datong Rd., Sinying Dist., Tainan City, 73048, Taiwan, Province of China
As a response to the concept of "social design," local designers in Tainan, Chiayi, and Yunlin will work together in brainstorming, discussion, and finally production of works with social significance. Fablab STMC encompasses rural lifestyle, agricultural production, and ecology in Southwest Taiwan to build a rural FabLab distinct from those in the urban area. It is a local spot for innovation that combines characteristics from a Maker space and co-working space, in which software and hardware are made into an exquisite amalgam.
The space is provided with mechanical equipment such as 3D printer, laser cutter, small CNC machine, digital engraver and industrial oven. DIY equipment and spaces are provided for production projects, creativity development, product design and trial production. This is where you realize your creativity.Office furniture, meeting room, office appliances and WiFi access are provided to create an environment where people from different fields interact and share their experiences. Professional knowledge and practice are integrated to stimulate the development of creative ingenuity and facilitate the formation of community of mutual help.
Fablab STMC is an open space with a reception desk and work display area. Lectures and workshops are provided here on a regular basis to promote and advocate the idea of makers, establish a platform for community interactions, and combine available resources for local makers and agricultural workers.
Links
Lab Capabilities
3D printing
CNC-Milling
Circuit production
Laser
Vinyl cutting
Discuss this Lab on forum.fablabs.io