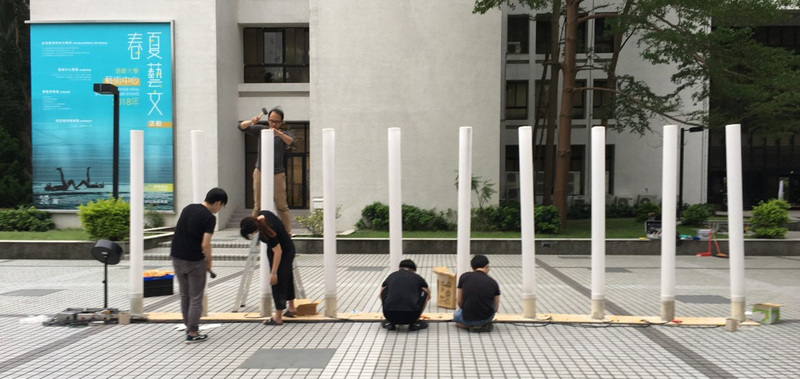 Fab Lab FBI
https://fablabs.io/labs/fablabfbi
No. 101, Section 2, Kuang-Fu Road, Hsinchu, Taiwan, 30013, Taiwan
We are a group of researchers and artists who love DIY, explore dreams, and conduct futuristic creative interaction experiments. We call ourselves: FAB Lab FBI agents: (Futuristic Brilliant Interaction, FBI). Fab Lab FBI was registered in 2014. The main core is in Tsing Hua Univ run by Shih-Ta Liu (9月8號) and Chi-Hung Tsai (Dodo 16號). in Taiwan. The branch in Taicang was run by the angent Zoe Chang (銜蟬17號) and Qiu-Ye Huang (向野19號).
URL from fablabs.io — http://fablabs.io/fablabfbi
URL of Fab Lab FBI in Hinchu
URL of Fab Lab FBI in Taicang
Our charter:
1. Create Technology Art through Fab Lab concepts.
2. Execute cultural and creative applications through Fab Lab concepts.
3. Develop STEAM Making courses and methodology for the education of children through Fab Lab concepts.
4. Build friendly micro-farm through Fab Lab concepts.
5. Engage in care for humanity.
Our Fablab equipment includes equipment we have built ourselves and items we have purchased or have received as donations.
Let's FAB-DIY and make more life creation stories.
---
Cultural Creation Project - Explore - Imperial Examinations (觀榜大發現)

Links
Lab Capabilities
3D printing
CNC-Milling
Circuit production
Laser
Discuss this Lab on forum.fablabs.io