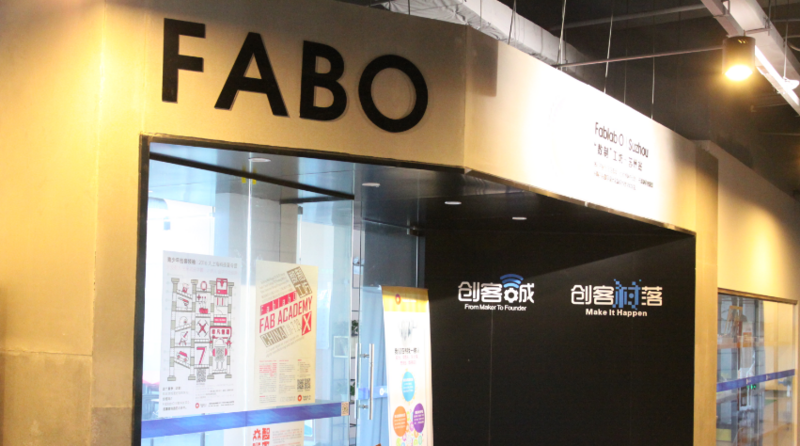 Fablab O | Suzhou
https://fablabs.io/labs/fablabosuzhou
Room 210, Building 4, No.209 Zhuyuan Road, High-tech Zone, Suzhou City, Jiangsu Province, China Province, 江苏省苏州市高新区竹园路209号, 215000, China
Fablab O Suzhou continues the global Fablab spirit, connects with the foundation of Suzhou's manufacturing industry, seeks a new way to transition from "manufacturing" to "intelligent manufacturing", builds a more perfect FABO ecological chain, and builds a community that accumulates makers. Through cooperation with capital and enterprises Cooperation, discuss the conclusion of the industrial chain in the new era, and promote the innovation of social intelligence. At the same time, through open courses, we will build a new type of open academy and expand the Fab Academy system.
FabLab O Suzhou provides 3D printing, CNC, laser cutting machines and other small equipment for makers and enterprises. Makers can turn their ideas into real objects. Companies can make their own prototypes. Fans are here. You can learn a variety of software and hardware knowledge and maker skills, and you can also get creative products from MIT's global resource library, so that you can connect more innovative resources for makers and small businesses.
We regularly hold seminars, open classes, workshops, competitions and other activities on different topics including smart homes, embedded systems, and robots. Through such a platform, interested makers can gather, exchange ideas, collide with sparks, and continuously improve.
At the same time, it provides guidance for entrepreneurial projects and incubates entrepreneurial projects of makers. Organize entrepreneurial activities and training regularly, and provide maker talks and exchanges at ordinary times. The office teaching area consists of 24 fixed open office spaces and a 10-person conference room. It can provide short-term office space for makers and maker teams, and low-cost entrepreneurial space for makers with entrepreneurial intentions. In the workshop, there are various types of 3D printers, digital engraving machines, laser engraving machines, all kinds of precision and woodworking tools, etc., providing all kinds of small equipment for makers, while providing equipment training, on the other hand, it can also provide start-ups Low-cost service platform.
We have developed a website. As an online platform, this website will update activities and news releases on the platform from time to time. The website is also a public service platform of fablabosuzhou. The laboratory equipment, tools and other resources are publicized on it. Members can do it online. Booking services and resources.
fablabosuzhou also focuses on the broad market of "Maker Education". I hope to promote this innovative education among students so that they can exercise innovative thinking and practical skills. We will combine MIT's "FAB Academy" courses to continuously launch standard "Maker" education courses, so that Chinese teenagers will be exposed to new, strange and special things from an early age. Innovative thinking takes root in the new generation of teenagers.
Links
Lab Capabilities
3D printing
CNC-Milling
Laser