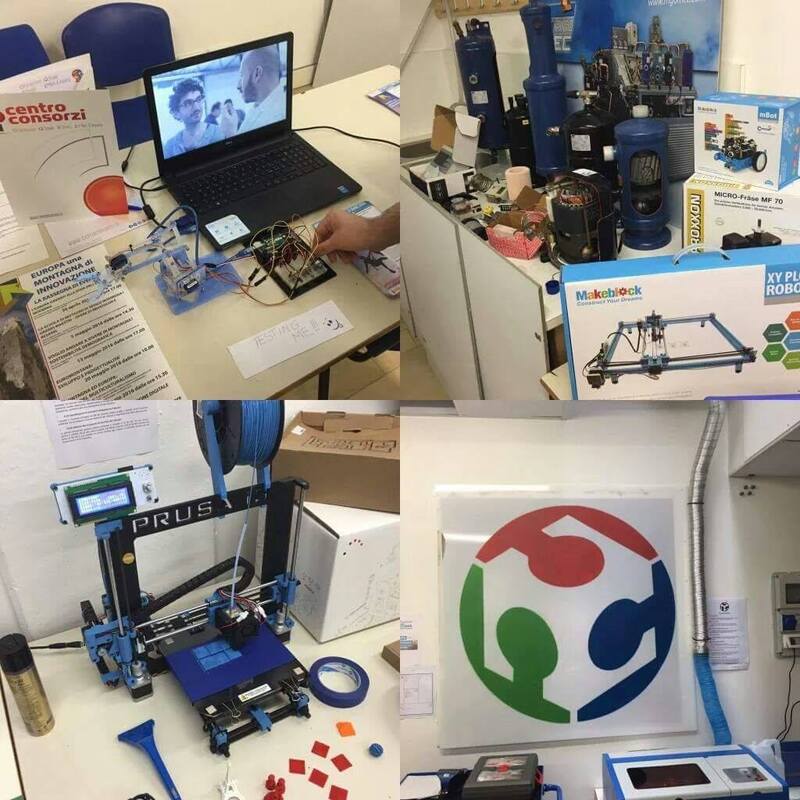 FabLab Impresa Belluno - Consorzio Cultura Concept
https://fablabs.io/labs/fablabimpresabelluno
Z.I. Gresal 5/e, Sedico, Gresal, Belluno, 32036, Italy
Fab Lab Imprese Belluno - Fa'BLhub Concept svilupperà progetti per imprese, scuole e privati per costruire uno nuova cultura digitale con approccio collaborativo. Uno spazio innovativo che sarà fulcro di nuove competenze e di nuovi ruoli lavorativi.
FabLab Belluno è marchio del Consorzio Cultura Concept https://culturaconcept.it/, il quale consorzio dota il Laboratorio delle più moderne ed avanzate tecnologie ospitando la Comunità di Maker raggruppati sotto l'Associazione Fablab Dolomiti.
Nasciamo da Centro Consorzi e dalla Scuola del Legno di Sedico (BL) ed abbiamo come obiettivo, quali membri di Euromontana, la sussistenza delle popolazioni montane. Crediamo che queste nuove competenze tecnologiche possano riportare la generazione del valore vicina al consumatore finale. Vogliamo far vivere le Dolomiti.
Fablab Imprese Belluno - Fa'BLhub Concept develops projects for companies, schools and individuals to build a new digital culture with collaborative approach. An innovative space that will be focus of new skills and new job roles.
We are born from Centro Consorzi (www.centroconsorzi.it) and the Wood School of Sedico (BL) and we are committed as members of Euromontana, the livelihoods of mountain people. We Live in Dolomites. We believe that these new technological skills can bring the generation of value close to the final consumer.
Links
Lab Capabilities
3D printen
CNC frezen
Printplaat productie
Laser Snijden/Graveren
Precisie frezen
Vinyl snijplotter
Machines
Discuss this Lab on forum.fablabs.io