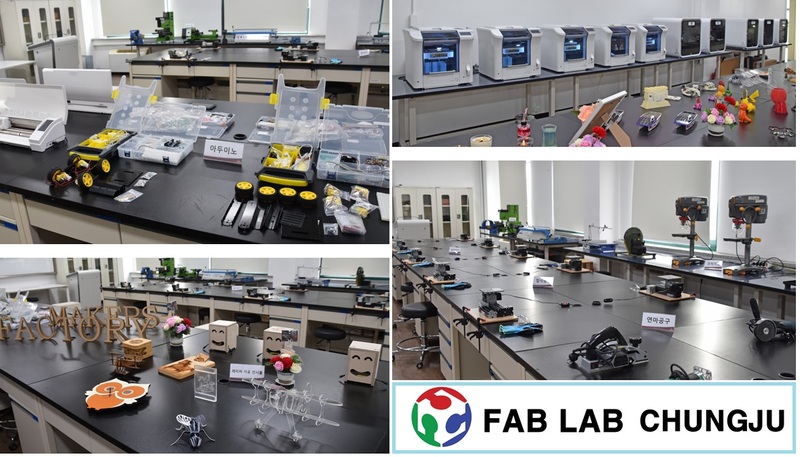 Fablab chungju
https://fablabs.io/labs/chungju
50, Daehak-ro, Chungju-si, Chungcheongbuk-do, South Korea, W9 (408), Chungju-si, Chungju-si, Chungcheongbuk-do, South Korea, 380-871 (27469), Korea (Republic of)
Fablab Chungju is a creative space built on the campus where you can create and create creative spaces.
"Fablab Chungju" is a Fablab inside the Korea National University of Transportation in , Chungju, Korea.
Fablab Chungju offers a chance to experience the manufacturing culture. It also facilitates creative creativity and idea sharing.
Fablab Chungju runs creative cultural experience programs and supports people with access to equipment and space.
Fablab Chungju awaits people who like to make and share!
Lab Capabilities
Stampa 3D
Produzione di circuiti
Incisione e taglio laser
Taglio vinile
Discuss this Lab on forum.fablabs.io