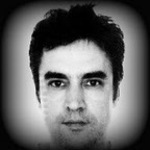 Mauricio Martins
Joined almost 8 years ago.
Bio
Tinkerer, maker of things and open-source advocate. He develops projects that involve DIY creative electronics and digital fabrication. Maurício has collaborated with artists and designers to implement interaction experience solutions. In 2010, he founded LEDs&Chips - Creative Electronics where he offers consulting in physical computing, robotics, digital fabrication and makerspace creation. He has also been the coordinator at Altlab (Lisbon's open hac­kers­pa­ce) and is a co-curator at Lisbon's Maker Faire.
He is the founder and manager at MILL.
Works at: