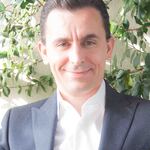 Memet Unsal
Joined about 9 years ago.
Bio
I am a project manager and a PhD mechanical engineer with specialization in robotics. On my PhD, I worked in several areas I really enjoyed, from robotics (6 degree-of-freedom parallel platforms) to vibration control to smart fluids. After graduation, I moved on to a corporate career at P&G. During my 7 years at P&G, I managed projects and lived in Spain, Egypt, Morocco, Italy, and Belgium.
In 2014, I quit my corporate job, moved back to my country, Turkey, and with my friends started InnoCampus which is traveling accelerator + fablab program. One of the 3 InnoCampus containers houses the fablab equipment which the accelerator startups can use for prototyping. The fablab is also open to the general public in the cities the program travels to.
I've started 2 other programs, one for training kids, adults and educators in maker technologies (yapancocuk.com/en), the other one which is a startup + prototyping camp for high school students (en.giteka.com).
I'm the general manager of YAPTR which supports companies in the adoption of new technologies in manufacturing, lean manufacturing, and operational excellence. YAPTR also works with technology startups, trains companies on intrapreneurship, runs startup accelerator programs, and builds prototyping labs.
Finally, I teach New Product Development and Entrepreneurship at Sabanci University in Istanbul.
Links
Works at: