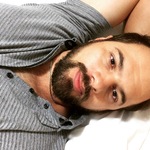 Moises Silva
Joined about 5 years ago.
Bio
Hello, I used to work as a Fab Manager at FAB LAB ESCOLA SESI-SP, in São Paulo, Brazil! Now, I help the students and teachers creating educational projects in Ribeirão Preto, SP.
I've been working with the maker ideas over last 13 years and I'm here for you! So, just call me!
Works at: