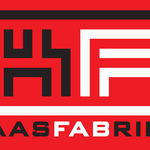 Joris Jan de Vries
Joined about 9 years ago.
Bio
The 'KAASFABRIEK' (Cheesefactory) is a no nonsense Fablab in the city of Alkmaar in the north of Holland. A true grassroots venue build out of used shipping containers.
Millions of miles of global traveling give the fablab a sturdy industrial touch.
Situated on the outskirts of the city the fablab stays nomadic. If necessary it is easy to move the fablab to an other area.
Recently we added a couple extra containers to double the space. On the first floor we started 'Classroom 21'.
Now we are able to work with larger groups of pupils and students. Tinkering themselves into the world of the 21st century skills.
Don't be fooled bij its messy outside appearance.
Indeed it is 8 stacked containers, with an extra one as landmark, 15 meters high.
But inside walls are removed, everything is insulated and windows doubleglazed.
And a pellet stove to keep things warm.
Kaasfabriek has probably the strongest fablab community in the low countries.
Links
Works at: