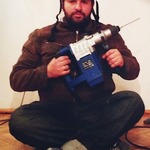 Adam Molyneux-Berry
Joined over 9 years ago.
Bio
icecairo is a Social Enterprise, and part of the emerging international network of ice hubs. It is a community-powered, green-tech innovation hub. We work together to solve environmental and social challenges by building our community of innovators, academia, technical experts, private sector partners, civil society partners and government…and to turn these challenges in to green businesses - businesses that are powered by and employing young Egyptians! icecairo's broader goal is to help create a green economy in Egypt, enabling the formation of responsible and inclusive SMEs, employing youth, and growing the Egyptian economy in a manner that improves both the environment, and the livelihoods of Egyptians.
At icecairo we've developed the iceprotocol as a way to turn challenges in to businesses. The iceprotocol consists of 2 processes that run in parallel: The first process is the "Green Product Prototyping" programme. The second process is the "Build Your Start-up" programme.
If the icecairo team feels that a certain project is particularly promising – a product or service capable of great impact, as well as being financially viable – then the project can enter icecairo's full Green Product Incubation Program, complete with personal mentoring and access to all of icecairo's resources: our Fab Lab, technical experts, financial gurus, etc.
By creating this rich ecosystem of "green product incubation" and "build your start-up" programmes, icecairo embodies its mantra: green tech innovation for youth job creation.
Works at: