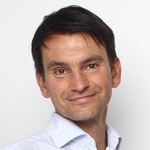 Henrik Barth
Joined over 5 years ago.
Bio
I'm an assistant professor at Halmstad University and currently working with several research projects addressing sustainable business model innovation. One of my most interesting project address the transformation phase from conventional to digital manufacturing, building new digital production line with advanced 3D-printers. We have only scratched the surface of the 4th industrial revolution – anything is possible!
A totally different project which I´m very passionate about involves new business models with diversity as a competitive advantage. Here we are match-making refugees and CEOs in the agricultural sector in south-western Sweden. Many of the CEOs we are meeting are truly social entrepreneurs, combining business possibilities and sustainable development.
Previously I have been Head of business department and Dean for the school of Business, Engineering and Science at Halmstad University. We accomplice many things during these years, but if I would mention one thing, it would be our FabLab (Fabrication Laboratory), a great place to develop almost anything.
I'm passionate about my work and always eager to connect with other people interested in starting new projects or just evaluating new ideas or possibilities, so feel free to contact me if you'd like to connect.
I can be contacted directly at Henrik.Barth@hh.se
Works at:
Activity
Henrik Barth was added as Assistant professor Industrial Management at Fab Lab Halmstad
over 5 years ago
Henrik Barth applied to be listed as an employee at Fab Lab Halmstad
over 5 years ago