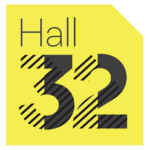 Hall32 Centre de promotion des métiers de l'industrie
Joined about 4 years ago.
Bio
Hall32 aims to create yearning for jobs in the field of the industry.
The building has a surface of 13'400 m2, (144'000 sq ft) and consists of 3 distinct entities.
The Industrial Hub meant for knowledge transfer and presentation of the industry 4.0.
7 project rooms, one green place for exchanges between entreprises and learners, a Design Lab and one FabLab.
The Design-Lab is equipped with high-added-value and cutting-edge technologies, skilful animators who are able to lead you through any ramification of the Industry of the future. In the case of additive manufacturing for instance, we advise you from design methodology to the whole environment required to use production-grade machines.
Links
Works at:
Hall32 - Reponsable du Pôle Industrie