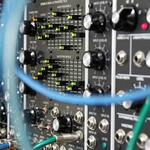 Luis Diaz-Faes Santiago
Joined over 8 years ago.
Bio
I was born in Gijón (Asturias, Spain) but when I was just over a year old, my parents went to work in As Pontes (Galicia, Spain). We lived there until I turned 18, when I went to study in Pamplona and then in Madrid.
I studied Visual and Communication Arts and a master in Arts and New Technologies from 1993 to 1996. In those years I began my professional career, in a multimedia production company in Madrid.
In 1998 I returned to Galicia, to La Coruña, and created Triade Comunicación de Empresas, a multimedia production company, in 2014 I´m going to live in Vigo.
While I´m still studying in Madrid, I´m still in contact with my friends and colleagues from As Pontes, and in 2002 we will make an computer association Amigus.
During those years we began to have the idea of creating a Fab Lab in As Pontes, we carry out activities and projects carried out with digital manufacturing. Until in 2018 we opened it with the help of the city of As Pontes: Amigus Labs
I´m also a member of the citizen technology laboratory A Industriosa of Vigo.
In 2022 i teach the Fab Academy in Fab Lab Leon
Links
Works at: