i5 CNC
M8.4 5-Axis Vertical Processing Center
Work Area Φ400
Max Load 300KG
XYZ Axis Travel 600X750X450mm
Spindle Speed 12000r/min
Spindle Output 70N.m
Dimension(L*W*H): 1830x3800x3050
Max workpiece swing diameter: 400mm
XYZ travel: 600/500/540
Processing material: Nonferrous metal, iron, carbon alloy steel, titanium alloy
I5 M8. 4 5-Axis vertical machining center , ideal for processing the valve body, thin wall parts, shell, frame of the flexible and efficient processing. Machine standard for two-axis turntable, the workpiece can be done in a clamping automatically after continuous multiple plane high-speed milling, boring, drilling, reaming, tapping and other processing operations.
Main Features:
1) Strong structure in linear type, 5 axis linkaged easy operation.
2) Adopting advanced world famous brand components in pneumatic parts ,electric parts and operation parts.
3) Lowest nosie and extreme high precision.
4) Running in a high automatization and intellectualization,no pollution.
5) Apply a linker to connect with the conveyor ,which can directly inline with filling machine .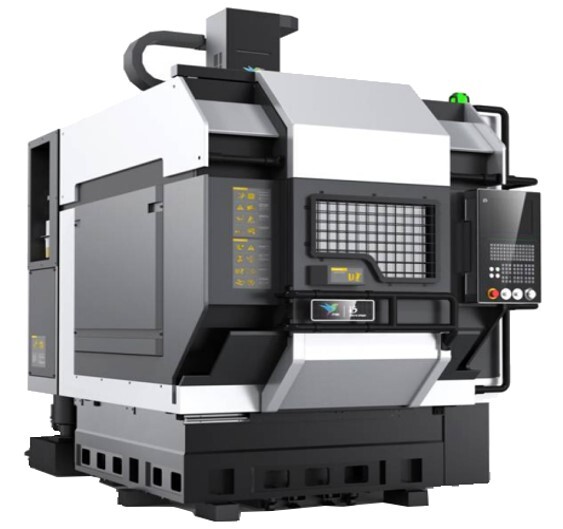 Machine Revisions
M8.4 5-Axis Vertical Processing Center
Available at
Discuss this Machine on forum.fablabs.io