Sindoh
3DWOX 1 3D Printer
-Easy to use and setup with Sindoh's patented features such as the Assisted Bed Leveling and Filament Auto-loading/unloading.
-Open Source Filament Mode is available letting users to explore new printing possibilities.
-Offers Flexible Metal Bed Plate for easy bed adhesion and user safety. No more adhesives to increase adhesion or scrapers to remove objects!
-Includes HEPA filter (Commonly used in air purifiers) to arrest very fine particles produced during print effectively.
-Reduced sound level of 40db which is equivalent to a library noise level. Print through the night without being disturbed by the sound of printing.
-Nozzle Diameter 0.4mm Max Build size (WxDxH) 210 x 200 x 195mm (8.2"x7.9"x7.7")
-Compatible with Cura.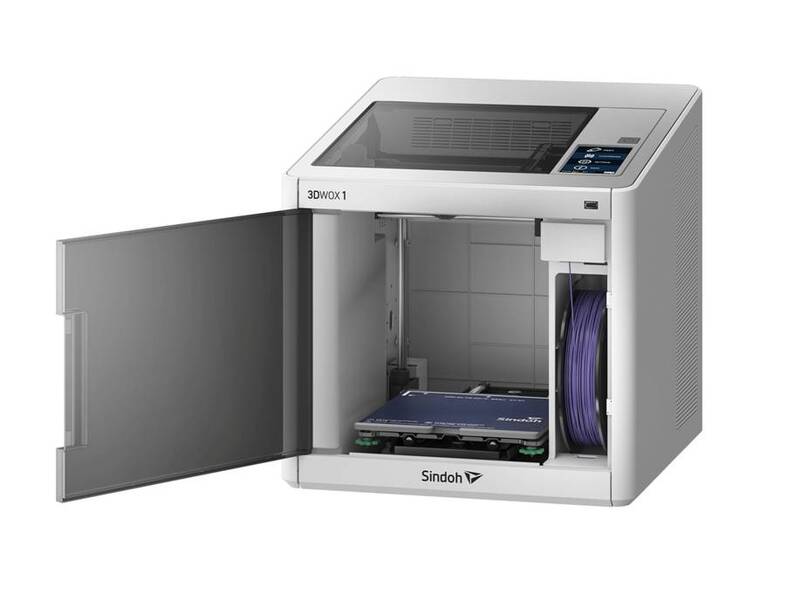 Useful Links
Machine Revisions
3DWOX 1 3D Printer
Available at
Discuss this Machine on forum.fablabs.io