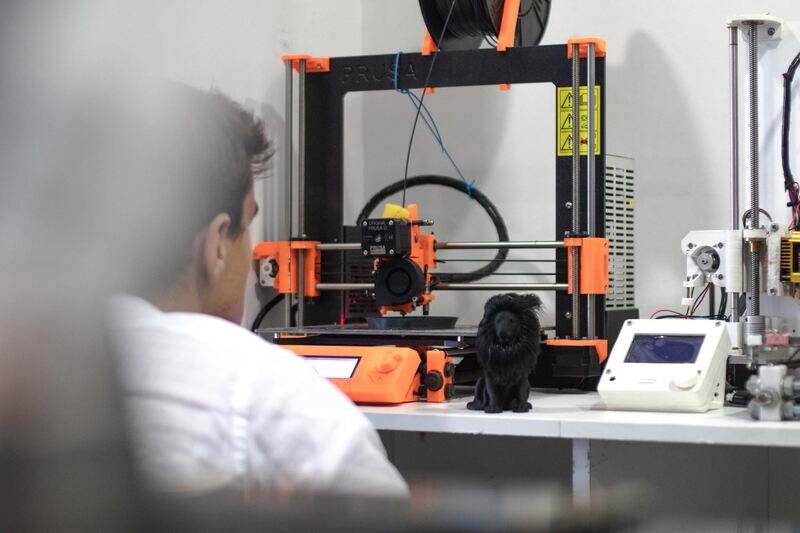 VIVA Lab
https://fablabs.io/labs/vivalab
Rua da Boavista 730, Porto, 4050-466, Portugal
VIVA Lab is a Creative Hub that Inspires people to Learn and Innovate through Making so that together we can change our world for the better.
Here we ally our pedagogical & design experience with the technological tools of the 21st century and the Maker culture.
Using the Maker and Fab Lab Movement as a bases we propose a innovative approach to the process of problem solving. One which is more interactive, dynamic and flexible, and as such a process that is more adequate to the challenges of nowadays.
VIVA is a laboratory for turning ideas into reality which seeks to support businesses, educational institutions, entrepreneurs and communities, by using our digital fabrication facilities to prototype, fabricate and test these ideas in the real world as research, education and design projects. We incentivize the creative potential of each individual, as we understand this will create a greater and positive impact to the city and country.
We believe on the importance of technological qualification, on project based learning, resolution of local problems and also on the support of developing projects and technological investigation.
Because of this junction between technological tools, Design, Innovation, responsible consumption and active learning a new mindset is born that give a more efficient response to the future of cities, through the support and incentive to a more circular economy and also by the local impact that the involved citizens will create.
Links
Lab Capabilities
Impression 3D
Fraiseuses à commande numérique
Production de C.I.
Découpe/Gravure Laser
Fraiseuse de précision
Machines
Discuss this Lab on forum.fablabs.io