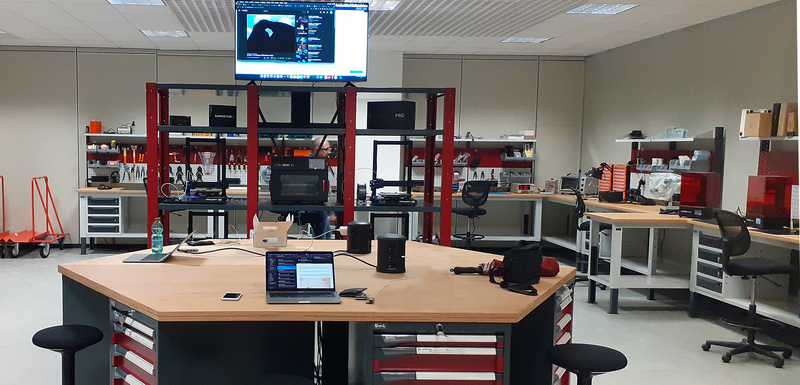 Studio 5t
https://fablabs.io/labs/studio5t
Piazza di San Salvatore in Lauro, Roma, Italy, 00186, Italy
Studio 5T is an innovative startup founded in December 2019. A part of the company follows those are the logic of a startup, basing part of its work on research and development of prototypes made through new digital manufacturing technologies (3D printers and machines numerically controlled).
Another part of the startup deals with business consulting, developing customized solutions to implement new technologies in the production processes of companies.
A last branch deals with the setting up and management of digital manufacturing laboratories/ Fablab.
The founders since 2012 have worked and collaborated with the varius fablab in Italy, Fablab Roma Makers, Fablab Lazio Rome, with the aim to develop the digital fabrication culture in the Lazio Region.
Links
Lab Capabilities
Impression 3D
Fraiseuses à commande numérique
Production de C.I.
Découpe/Gravure Laser
Fraiseuse de précision
Découpe Vinyle