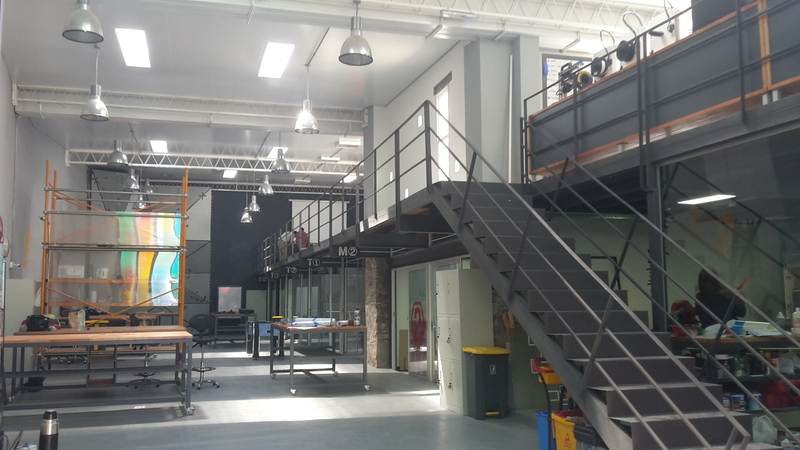 Sinergia Tech
https://fablabs.io/labs/sinergiatech
Pablo de María 1220, Montevideo, Montevideo / Montevideo / Uruguay, 11200, Uruguay
Sinergia Tech was built to be the first hardware oriented Cowork space in Uruguay. We have 1000 square meters of work space coped with proper, natural light, an indoor climbing wall, desks, locker service and rooms for office rental. Our goal is to democratize high tech tools access and to develop a training center for talented people.
We already have a CNC milling machine, a Trotec laser cutter/engraver, 4 3D printers (3 of them are Ultimaker 2). In addition, Sinergia Tech also has a good supply of hand tools including solder irons, screw drivers, some power tools and in a few weeks we'll have all of the other Fablab recommended tools available.
Regarding software, we are proficient with nearly all the open source programs detailed in the different Fablab websites as well as some other paid software. Some of the software solutions that we use are: Windows, Ubuntu, Office, Libre Office, Python, Visual Studio, Eagle CAD, Solid Works, Inkscape, Adobe Illustrator, GIMP, Arduino, Eclipse, etc.
Amongst our team we have electronic engineers, an industrial designer and people with a lot of experience on successful startup creation.
Within our recent projects, we were able to create Drones, hologram surfaces and vending machines with transparent screens.
Finally, our main objective is to use these tools and team to teach how to properly use this tools to whomever comes to our facilities as long as they adhere to the "Fab Charter".
Links
Lab Capabilities
3D printing
CNC-Milling
Circuit production
Laser
Precision milling
Vinyl cutting
Discuss this Lab on forum.fablabs.io