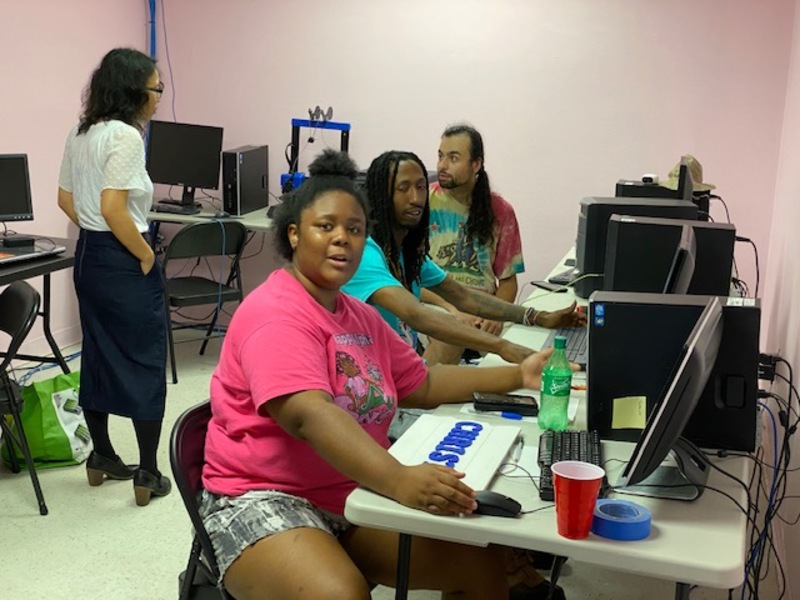 NWLA Makerspace
https://fablabs.io/labs/nwlamakerspace
5905 Financial Plaza, Suite 700, Shreveport, Louisiana, 71129, United States of America
In 2014, community visionaries created a collective called the NWLA Makerspace. The mission of the space is to offer the community access to 3D printing, micro-processing, vinyl cutting, sewing, and computer programming tools and classes. From hobbyist tinkerers in the community to those looking to develop their job skills to those looking to bring the next amazing product to the market to our developing K-12 students, the value of this space is extensive.
The NWLA Makerspace group has been utilizing spaces around the ArkLaTex since opening, offering classes and meet ups to keep local innovators, artists, and makers engaged in the community. Groups like the NWLA Makerspace, and the workshops that they typically provide to the community are a huge asset in building innovation culture, as well as in providing job training for adults, and Science, Technology, Engineering, Art, and Math engagement for children.
A permanent space in Shreveport-Bossier will boost innovation in our area in a number of ways:
- It will provide everyone with access to the tools that have often been access-limited to professionals or large university students.
- It will strengthen local services available to entrepreneurs by increasing opportunities for low-cost product development, rapid prototyping, and even small-scale production.
- It will increase the community's opportunity to work with and develop an understanding of advanced technologies, a great advantage in both cultural and workforce development.
- It will give more students across Northwest Louisiana access to advanced STEAM skills development.
- It will attach, through Cohab, a business and economic development arm to the makerspace giving makers exposure to business training and development opportunities.
The space is lead by a strong team of artists, engineers, and technologists who are ready to bring their innovative ideas to our community. In 2018 our goals are to serve 2000 individuals from grade school age through retirement with the introduction of this space and the classes and services it will make possible.
To move the needle on our community, we have to have creative ideas, and then we have to have a practical way to harness those ideas and craft them into blocks we can build upon. The NWLA Makerspace aims to do exactly that with your support.
Links
Lab Capabilities
3D printing
CNC-Milling
Circuit production
Laser
Precision milling
Vinyl cutting
Machines
Discuss this Lab on forum.fablabs.io