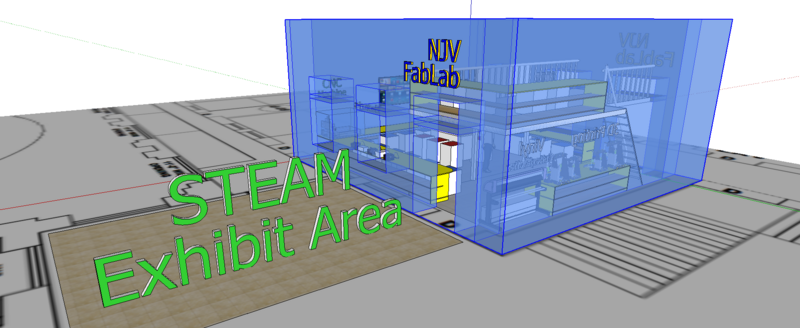 NJV Akhuwat FabLab
https://fablabs.io/labs/njvfablab
NJV Govt. Hihger Secondary School, M.A Jinnah Road, Karachi, Sindh, 75600, Pakistan
NJV FabLab provides unique opportunities and makers and tinkerers of all ages, we have regular training sessions, open days, digital fabrication machinery, tools and qualified and skilled tutors and personnel. Located inside NJV Govt. Higher Secondary School, in a heritage building constructed in 1855.
We have 3D Printing, 3D Scanning, Vinyl Cutter/Plotter, Precision Milling, CNC Milling (large scale), LSER Cutting, Electronics Prototyping, Woodworking and other facilities.
Besides being in a school, we also have a Arts Department, Science Labs, Classrooms and Other Computer/Internet Facilities.
Links
Lab Capabilities
Impresión 3D
Fresado CNC
Producción de circuitos
Corte y grabado laser
Fresado de precisión
Cortadora de vinilo
Machines