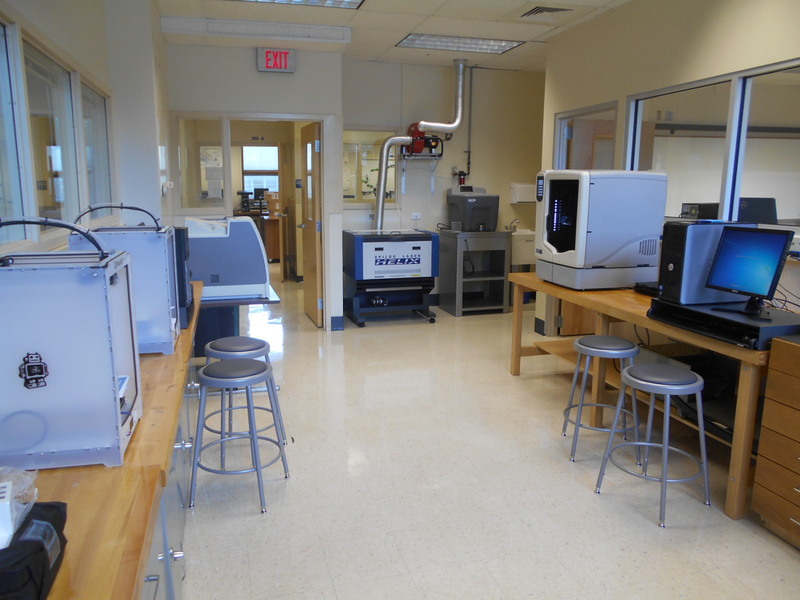 Greenville Junior / Senior High School
https://fablabs.io/labs/greenvillejuniorseniorhighschool
9 Donation Rd, Greenville, Pennsylvania, 16125, United States of America
As you enter the Technology and Engineering suite you hear the bell ring for class change, but what you see is students continuing to be engaged in their work. Even though they may be late to their next class, they just can't leave until they finish their final thoughts or adjustments to their designs. The engagement is contagious and has permeated into a culture of innovating and inventing as the students research and develop their ideas to design challenges rather than ripping off and duplicating someone else's thoughts or ideas. Words cannot really describe the impact that area has had for our students just last year. It acted as a spring board to continue to renovation and add additional equipment in our "Vision Center" / Makerspace arena. Also, a curriculum change that will now provide our students with an Engineering class that will be team taught between a male Technology and Engineering teacher and a female Physics teacher (Of note: the Physics teacher also is an Engineer by trade). The students will then be able to earn a math / science credit for taking this course. This is a giant step for a district our size. By continuing to develop our idea of creating a "Vision Center" and "Maker Space" we have begun to partner with the elementary school to create an "Innovation and Invention" night where the elementary students are invited in to work with high school students to solve similar design challenges. Since our physical plant is equipped with the shared glass that included the ability to monitor the activity in the labs from the hallway, parents and community members can also attend. The parents and community members will be able to actively participate in these design challenges aiding in the creativity process of our students by offering suggestions. This allows the community at large to utilize the facility and "make".
Links
Lab Capabilities
Impressão 3D
Usinagem CNC
Corte Laser/Gravação
Para quem é voltado o fablabs.io?
Discuss this Lab on forum.fablabs.io