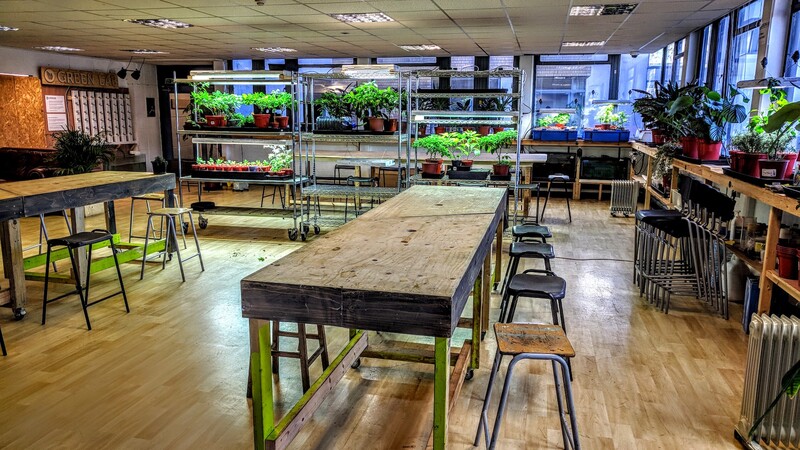 Green Lab
https://fablabs.io/labs/greenlab
Green Lab, Corner of Keeton's and Collett Road, London, London, SE16 4EE, United Kingdom of Great Britain and Northern Ireland
Green Lab is a social enterprise and open innovation lab for individuals and organisations to learn about and design sustainable solutions to complex urban food, water and waste challenges . We encourage creativity, collaboration, experimentation and play. We incubate ideas that make our urban food systems more productive and resilient, and that can put more natural and healthy food on our tables.
Our core services are
- Affordable deskspace for early stage startups and accessible spaces to experiment
- Shared access to high end equipment and growing facilities
- Digital makerspace (3D printers, electronics, robotics)
- Education programme to inspire schools and adults
- Cultural outreach programme focused on health and wellbeing
- Small scale urban farming capabilities (leafy greens)
- Vibrant event space for workshops and private hire
- Volunteer programme to engage local communities
Lab Capabilities
Impressão 3D
Usinagem CNC
Produção de circuitos
Corte Laser/Gravação
Usinagem de precisão
Para quem é voltado o fablabs.io?
Discuss this Lab on forum.fablabs.io