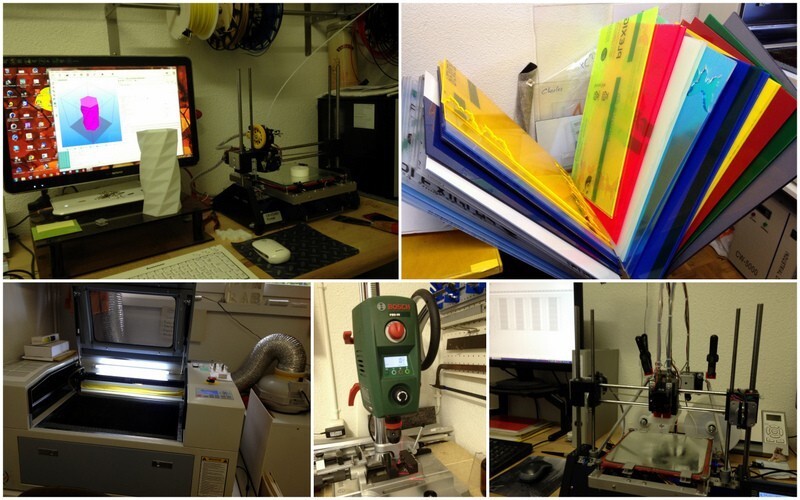 Funlab Basel
https://fablabs.io/labs/funlabbasel
Grenzacherweg 307, Riehen, Basel, 4125, Switzerland
Mini-Fablab or after the move to Basel rather a Micro-Fablab with two 3D-Printers, a 60x40cm utting area 50W Lasercutter, a Cutting Plotter and a drilling machine. Use of the funlab only on appointment by email or phone. When done so, the machines are reserved for exclusive use by the visitor. The maachines will be opearted by the lab owner/manager. The funlab does not work as a service provider (you send in your design and I make it...) but the designer has to be present. Exceptions from that rule may be possible.
The funlab operates to TTN V4 gateways to The Things Network and has created a few IOT projects running TTN Nodes/Devices on Raspberry and Arduino type of devices.
The machine mostly used in the funlab is the lasercutter.
Links
Lab Capabilities
3D printing
Laser
Vinyl cutting
Discuss this Lab on forum.fablabs.io