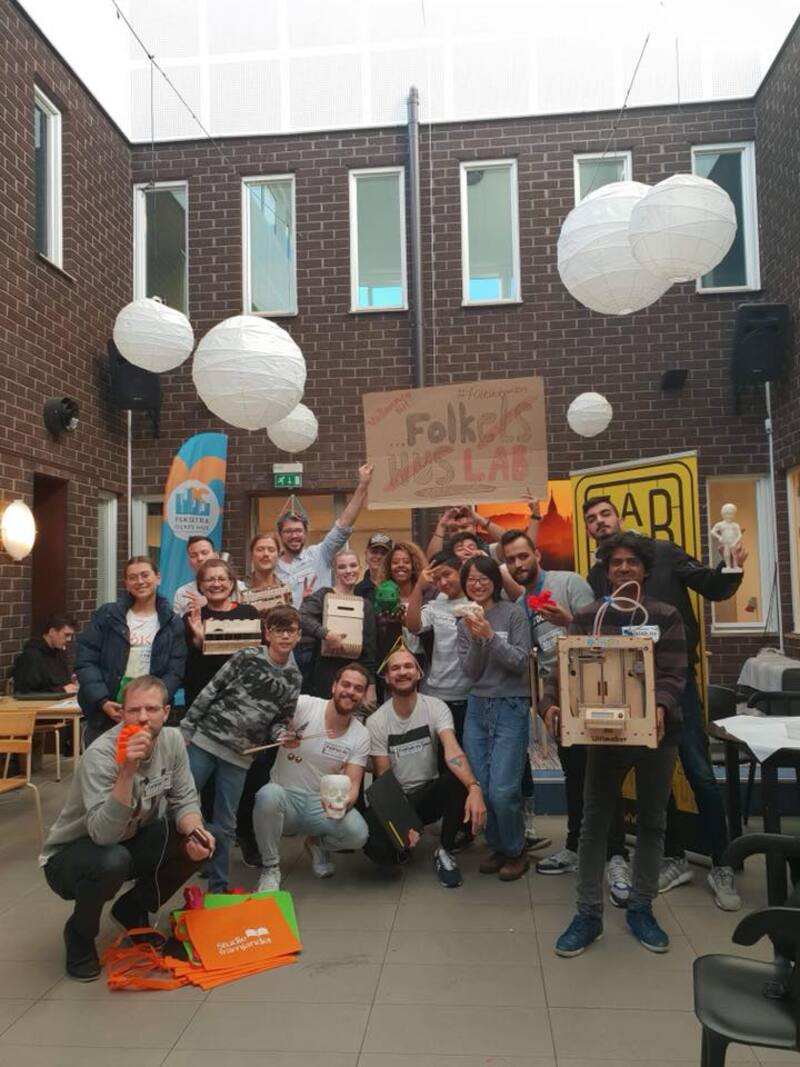 PLANNED
Folk Lab
https://fablabs.io/labs/folklab
Brantvägen 1B, Stockholm, Nacka, 133 42, Sweden
Folk Lab is funded by the Swedish Governmantal agency DELMOS (the delegation against segregation) and is located in Fisksätra Folkets Hus, which is one of 500 civic centers around Sweden. Folkets Hus means "House of the people" and is a 100 year working class movement that is and has been playing a very important role in Swedish civic society. The area Fisksätra, where our HQ is located, is a very diverse and also heavily segregated area with over 90 nationalities and with a high unemployment rate and low socio-economic status. Folk Lab is a platform for social mobilization through digital fabrication and is working very closely with public libraries and lobbying for reinventing the library to focus more on giving access to digital fabrication tools.
Links
Lab Capabilities
Impressão 3D
Corte Laser/Gravação
Para quem é voltado o fablabs.io?
Discuss this Lab on forum.fablabs.io