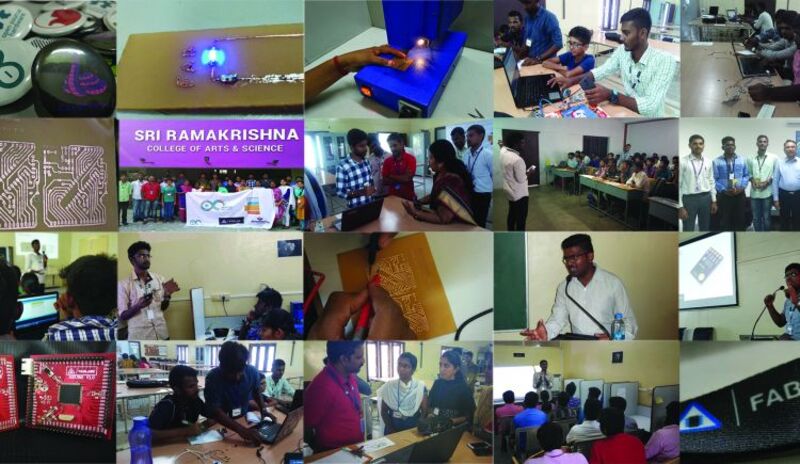 FabLabz
https://fablabs.io/labs/fablabz
Sri Ramakrishna College of Arts and Science, Navaindia, Coimbatore., Coimbatore, Tamil Nadu, 641006, India
Who We Are?
We are bunch of crazy engineers who dreams and do alike to make a better place to live. FabLabz is a organization which helps budding technology enthusiasts to grow with ease, by providing the right platform and exposure.
What We Do ?
We Work Collabarately to learn and share cutting edge technologies & Tools with Students, Makers and Entrepreneurs. And experimenting on innovative ideas to encourage learning within our community.
We strive to provide..!
Who should, Jump in?
If you are one with an innate passion for technology who aspire to go above and beyond what's expected and who want to lead mentor the next generation of Technocrats,Entrepreneurs and Makers,Then this place is for you
Lab Capabilities
3D printing
Circuit production
Laser
Discuss this Lab on discuss.fablabs.io