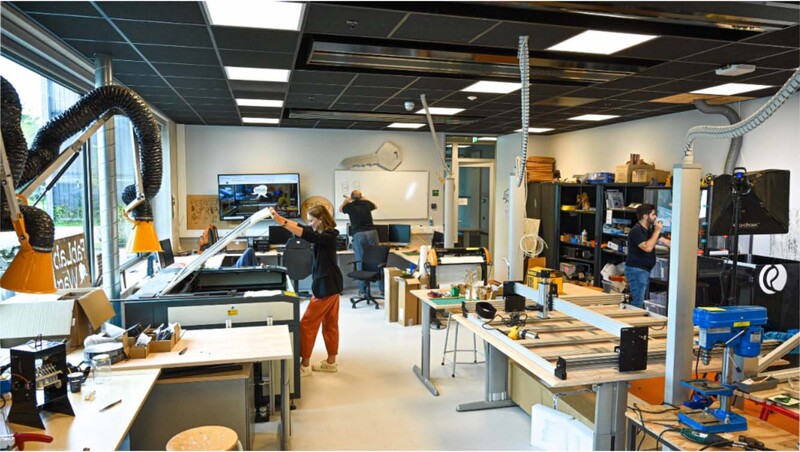 FabLab Wageningen
https://fablabs.io/labs/fablabwag
Bronland 10, WUR 'Plus Ultra II' begane grond, Wageningen, 6708 WH, Netherlands
FabLab Wageningen aims at both the university population as well as the general interested public. Due to its location - within 'StartHub', an incubator for agro-science enterprises - it has special value for (Master and PhD) students and (ex) students who are starting up their own enterprise and want to learn about digital design and manufacturing techniques.
FabLab Wageningen has 3D -printers, a 90 x 120 cm 100W laser cutter, a 120 x 120 cm CNC, a vinyl cutter and electronics corner. It organises both basic courses as more in-depth training. Members can work all week by machine reservation, Open Workshop hours are Wednesday 14:00 - 18:00 and - alternating - Saturdays 14:00 - 18:00.
Links
Lab Capabilities
Impressão 3D
Usinagem CNC
Corte Laser/Gravação
Para quem é voltado o fablabs.io?
Discuss this Lab on forum.fablabs.io