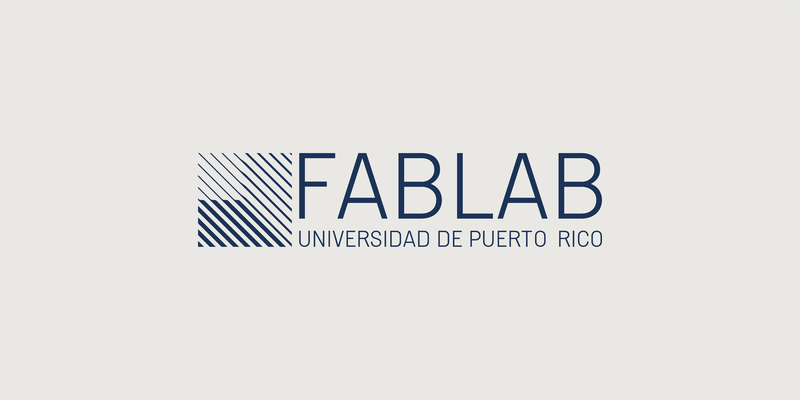 Fab Lab UPR
https://fablabs.io/labs/fablabupr
Universidad de Puerto Rico Recinto de Río Piedras, Escuela de Arquitectura, San Juan, 00931, Puerto Rico
Fab Lab UPR provides the adequate tools, technology, and personnel for making, prototyping and researching in an academic environment. Fab Lab UPR focuses in providing a collaborative platform able to host architects, engineers, designers, makers, researchers, students, and innovators from the institution, as well as the integration of external community collaborators in a centre for project development.
The Fab Lab at the School of Architecture in the University of Puerto Rico, aims at technology like: 3d printers, vinyl cutters, laser cutters, CNCs, and manual tools to facilitate research, creation and invention by supporting a multidisciplinary / collaborative environment in the Rio Piedras Campus, in San Juan, capital of Puerto Rico. Fab Lab UPR provides:
1. Research Lab: Fab Lab UPR provides the space and equipment for specialized curricular courses, thesis and research for undergraduate/ graduate students and instructors.
2. Community Integration- Companies, startups, and individuals make use of our technology and human resources to develop and prototype projects at a competitive price.
3. Integration of ESMAT (Structures and Materials Laboratory): Different research, courses, and external projects that are heavily influenced by digital fabrication, have the added benefit of the Laboratory for Structures and Materials as a branch of the Fab Lab, with an emerging and ever growing library of materials and construction methods.
4. Workshops and Seminars/ External Education: The Fab Lab UPR integrates external collaborations and continued education workshops in topics relating to entrepreneurship, innovation, and research in architecture and design.
Links
Lab Capabilities
Stampa 3D
Fresatura CNC
Incisione e taglio laser
Fresatura di precisione
Taglio vinile
Machines
Discuss this Lab on forum.fablabs.io