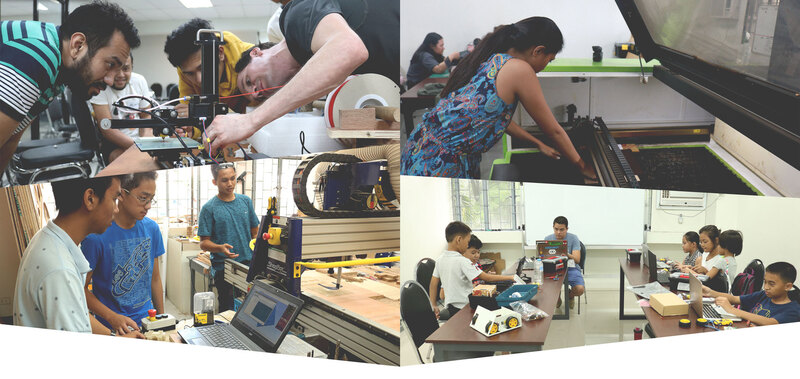 Fablab UP Cebu
https://fablabs.io/labs/fablabupcebu
University of The Philippines, Cebu City, Philippines
Fablab UP Cebu, Cebu's first Fablab and the second in the Visayas, is a partnered venture between the Department of Trade and Industry Cebu and University of the Philippines Cebu's Product Design program. Created alongside a Negosyo Centre (gov't-funded business incubator) and its co-working space, the Fablab aims to equip makers, design students, professionals, MSMEs, and the public with democratic access to advanced prototyping, printing, and related equipment, as well as training/workshop facilities.
Widely known as the furniture capital of the Philippines, Cebu shoulders 60% of all the country's exports. This industry has developed a pool of traditional artisans and makers who have supplied skills, not just the furniture industry, but also for jewellery, gifts, toys and housewares manufacturing sectors. Running parallel to this is Cebu's deeply rooted mercantile culture, breeding an urban environment receptive to entrepreneurship, startups and technological ventures.
The establishment of a Fablab in Cebu encourages these industries to experiment beyond traditional manufacturing practices and to nurture a culture of interdisciplinary innovation and education. Its primary target clientele are the general public needing design and prototyping services as well as student and professional designers needing training workshops in basic and advanced design, engineering and electronics in general; in particular, the application of new digital technologies in the current art and design practice.
Links
Lab Capabilities
Impresión 3D
Fresado CNC
Producción de circuitos
Corte y grabado laser
Fresado de precisión
Cortadora de vinilo
Machines
Discuss this Lab on forum.fablabs.io