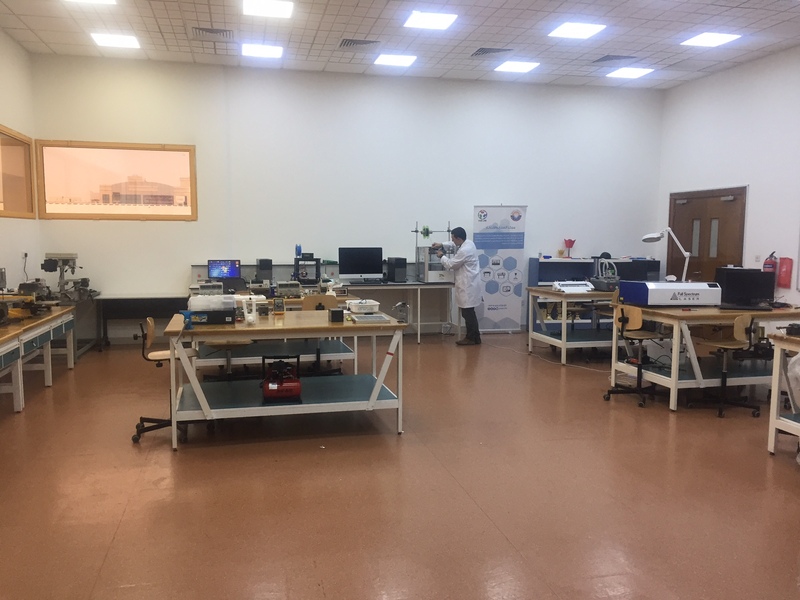 Fablab Qatar
https://fablabs.io/labs/fablabqatar
Messaimer, Wholesale Market St, Doha, Qatar, Doha, Qatar, P.O.Box: 9769, Qatar
FabLab Qatar is providing a supportive environment for creativity where all the programs provided to enable the youth to complete their projects, as well as the latest tools, equipment's, manual and digital manufacturing devices, which help reducing the time, effort and cost of any project.
Our Objectives are: 
 
* Spreading the culture of creativity, innovation and digital fabrication to all segments of Qatar community. 
* Creating innovation & creativity stimulating environments and encouraging the youth to use methodologies of research.
* Completion of projects in a short time with high quality, a professional and innovative way.
FabLab programs: 
* Providing the highest level of experience from Experts.
* Providing sources and references specialized in manufacturing and innovation.
* Specialized training courses in the implementation of projects and innovations.
* Workshops in the field of engineering design, 2D and 3D design.
* Workshops in the field of digital manufacturing devices (3D Printer, 3D Scanner, Laser Cutter, CNC, .....).
Working Hours:
Saturday - Thursday
(Morning Shift from 8:00 am to 12:00 pm) & (Evening Shift from 4:00 pm to 9:00 pm).
Links
Lab Capabilities
3D printing
CNC-Milling
Circuit production
Laser
Precision milling
Vinyl cutting
Discuss this Lab on forum.fablabs.io