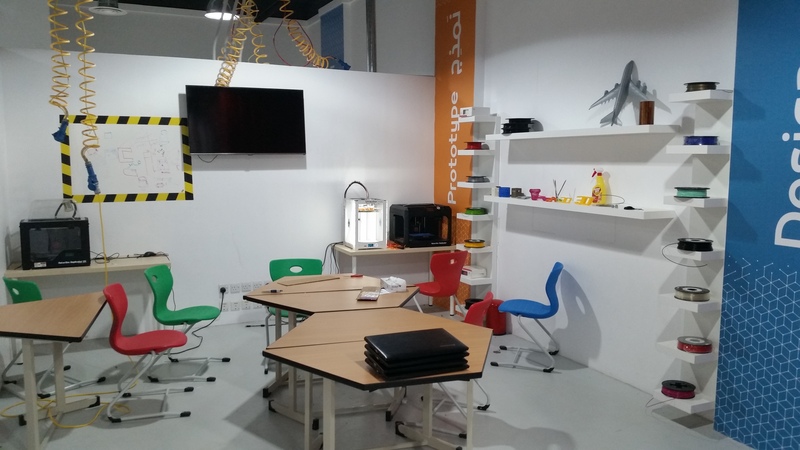 Fab Lab N2
https://fablabs.io/labs/fablabn2
مدارس المناهج، الغدير، الرياض 13311, Riyadh, Saudi Arabia
Fab Lab N2 is a creative making space for digital design and fabrication @ AlManahij school (K-12) in Riyadh. There are two fully equipped labs, one at the boys complex, and one at the girls complex. The lab is equipped with 3D printers, laser cutters, molding and casting machines, CNC tools, and load of electronics.
In addition , FabLabN2 hosts an annual summer camp that enables gifted student from over 17 regions from all over the kingdom for two weeks fully and freely accommodated, to participate in an intensive program in collaboration with Ministry of Education. Students are attending different workshops in the field of " Fabrication & Designing" and learning how to develop their own BMC and get linked to several industrial incubators,,
Stay tuned for our upcoming camp starting at 17 Aug. 2016
Join us and unleash your creativity!
Links
Lab Capabilities
3D printing
CNC-Milling
Circuit production
Laser
Precision milling
Vinyl cutting
Discuss this Lab on forum.fablabs.io