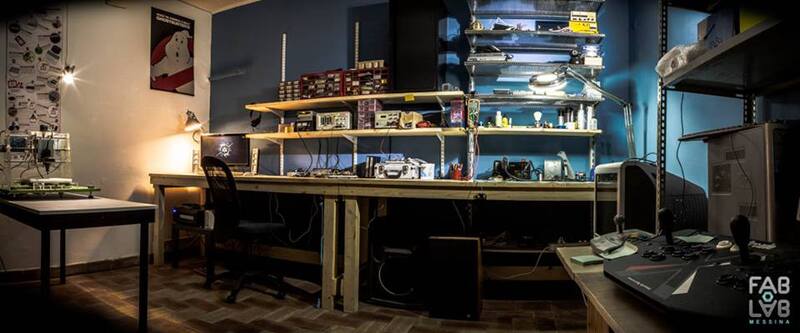 FabLab Messina
https://fablabs.io/labs/fablabmessina
Messina, Messina, Italy, 98100, Italy
FabLab Messina is a small laboratory that offers customized services through digital manufacturing, the use of Open Source technologies and the web.
FabLab Messina offers many courses like DIY 2.0, creative design, applied art, digital art, compositing video, videomapping, sound design, 2d & 3d animation, 3d modeling, 3d printing, Arduino and base of electronics and many others are in the planning.
Links
Lab Capabilities
Impressão 3D
Usinagem CNC
Produção de circuitos
Corte Laser/Gravação
Usinagem de precisão
Para quem é voltado o fablabs.io?
Machines
Discuss this Lab on forum.fablabs.io