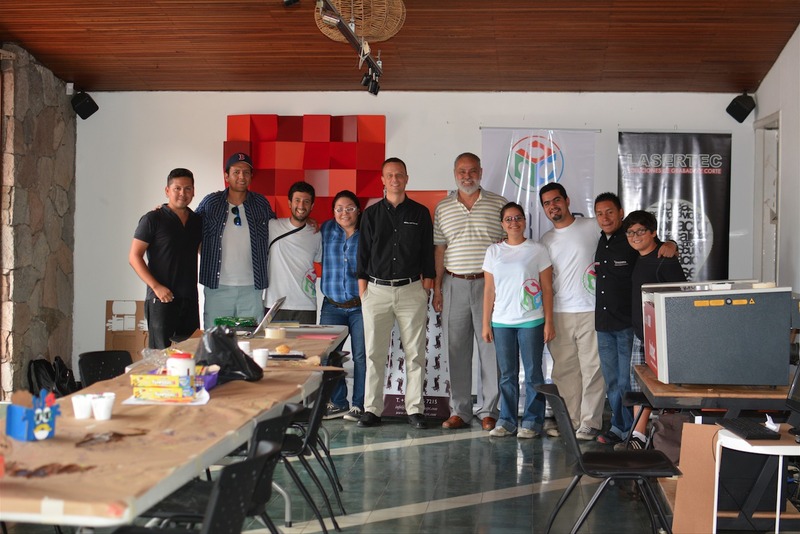 Fablab SV (El Salvador)
https://fablabs.io/labs/fablabSV
Calle La Reforma 249, Colonia San Benito, San Salvador, El Salvador., San Salvador, San Salvador, El Salvador
La fundación de Fablab SV, responde a una búsqueda conjunta de sus miembros por democratizar la Innovación a través de procesos colaborativos y de incidencia en el componente productivo, creativo y cultural del país, sobre todo de los contextos más desfavorables; dichos derroteros se lograrán mediante Programas y Acciones inclusivas a este sector de la población y también a otros como las Universidades, instituciones públicas, empresas privadas, profesionales y emprendedores para establecer procesos educativos, innovadores, sostenibles, inclusivos y P2P (peer to peer) en los diferentes segmentos que conforman la sociedad salvadoreña, sin importar origen, nivel educativo, clase social o ideologías; siendo el común denominador de estos segmentos las ideas que puedan potenciarse de manera conjunta en temas de innovación social, tecnológica, cultural y ambiental con un impacto positivo al tejido social y desarrollo basado en una economía del Conocimiento (Innovación-Ciencia y Tecnología).
Actualmente Fablab SV esta trabajando con varios respaldos institucionales como de la DICA-MINEC (Dirección de Innovación y Calidad del Ministerio de Economía), TROTEC Latinoamérica, Lasertec El Salvador, Sistema Consultores, The Carrot Concept, SVNet, JMTelcom, ECMH-Escuela de Comunicaciones Mónica Herrera, entre otros apoyos, todo ello a partir del impulso que la Iniciativa de implementación del Fab Lab San Salvador esta llevando a cabo para dinamizar el ecosistema de innovación socio-tecnológico y de Fablab's en El Salvador.
¿Quiénes Somos?
Fablab SV ha sido fundado por un grupo visionario y comprometido socialmente que buscamos incidir positivamente al país, por ello la conformación de la Asociación sin fines de lucro busca sumar esfuerzos y alianzas entre personas y también entre organizaciones, con el Fin un soporte tecnológico y de redes de trabajo P2P (peer to peer) creando a partir de esta fusión "nuevas ecologías" dentro de un renovador y potencial ecosistema de "la educación y emprendedurismo en la era digital".
Visión Estratégica:
Misión
Democratizar el acceso a la innovación, a través de herramientas de fabricación digital y nuevas tecnologías.
Visión
Ser la organización referente en la promoción e impulso de la implementación de Fablab's en El Salvador y la región Centroamericana.
Valores
Inclusividad/Colaboración/Respeto/Integridad/Sostenibilidad
Objetivo General
Resolver problemas locales con actores locales mediante innovación tecnológica y el uso de herramientas fabricación digital.
Links
Lab Capabilities
3D printing
Circuit production
Laser
Machines
Discuss this Lab on forum.fablabs.io