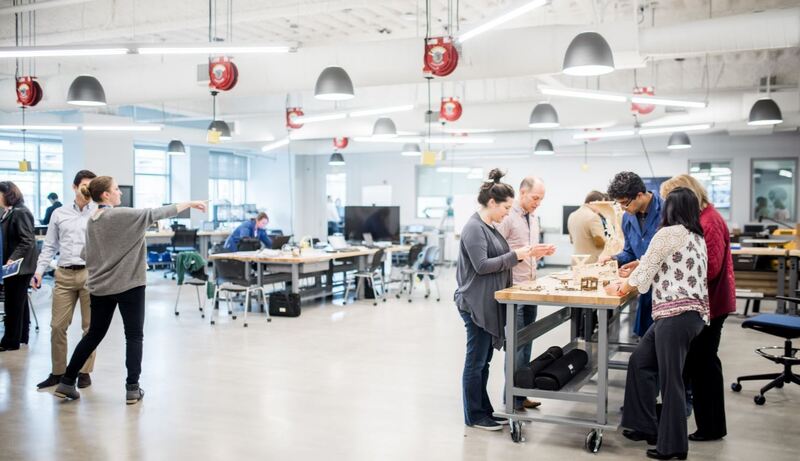 Dassault Systemes 3DEXPERIENCE Lab Boston
https://fablabs.io/labs/dassaultsystemes3dexperiencelabboston
185 Wyman St, Waltham, MA, 02451, United States of America
3DEXPERIENCE Lab, based out of Paris and Boston, is the Open Innovation and Startup Accelerator of Dassault Systemes. The Accelerator is focused on incubating early- to mid-stage startup companies around the space of Life and Nature that can potentially shift the scales of Innovation. The Fab Lab at the Boston Campus (Waltham) was set up in May 2017 in collaboration with MIT's Center for Bits and Atoms and Fab Foundation, and is a vital node for us to foster a culture of maker-ship within our community of employees, partners and users; test out software to hardware integration across platforms; and to support prototyping and testing needs of startups in the accelerator. And by the way, we are assembling a 40 feet wingspan Aircraft designed on SOLIDWORKS in our lab.
We are a Fab Academy and Fabricademy node and work in collaboration with Fab Foundation and MIT's Center for Bits and Atoms
Links
Lab Capabilities
Impressão 3D
Usinagem CNC
Produção de circuitos
Corte Laser/Gravação
Usinagem de precisão
Para quem é voltado o fablabs.io?