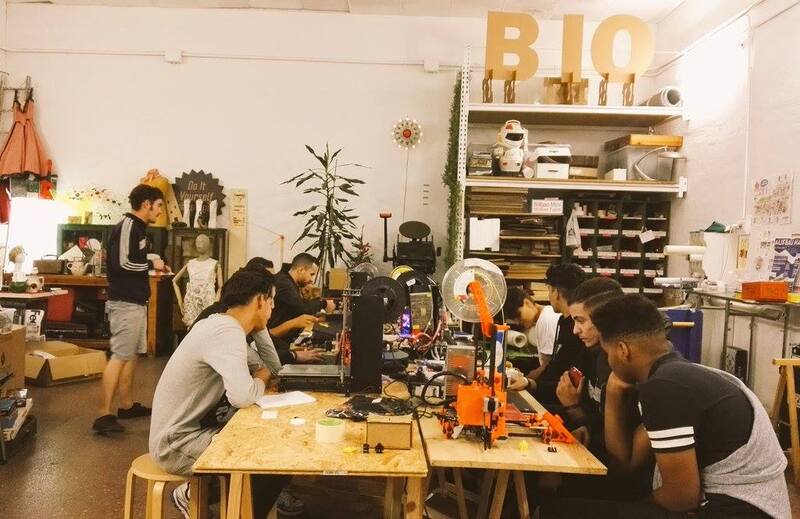 Bilbao Fab Lab - Espacio Open
https://fablabs.io/labs/bilbaofablab
Deustuibarra, 70B, 1º, Bilbao, Bizkaia, 48014, Spain
Espacio Open is a creative and social projects accelerator that pushes forward all type of contemporary cultural movements that affect positive change in our city. Our activities gather more than 100.000 persons each year, including the Flea Market Open Your Ganbara and DIY Festival Maker Faire Bilbao.
Its 2.000 square meters installations include a fablab, a small electronics shop, as well as larger areas for profesional wood, bike and metal working. The factory hosts 30 different initiatives, from traditional Letterpress companies to circus schools, rock climbing boulders or construction contractors companies.
We all work together to rebuild and keep alive a very emblematic place for the barrio and the city.
Links
Lab Capabilities
Impresión 3D
Corte y grabado laser
Cortadora de vinilo
Discuss this Lab on forum.fablabs.io