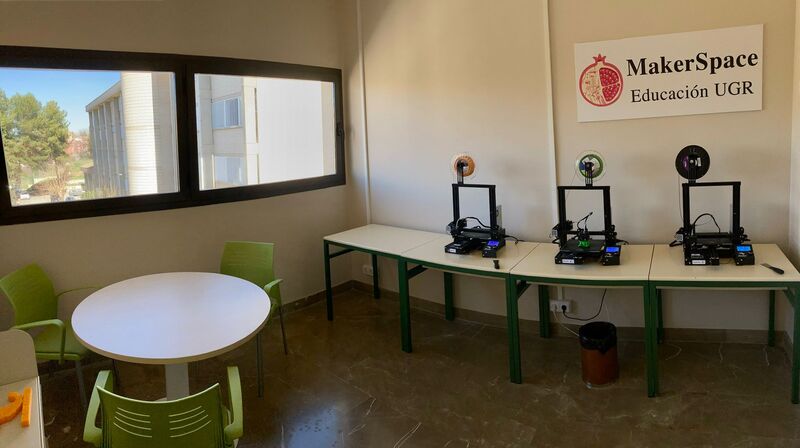 Bibliomaker Educación
https://fablabs.io/labs/bibliomaker
Facultad de Ciencias de la Educación, Campus Universitario Cartuja, s/n, 18071 Granada, Granada, Andalucía, 18071, Spain
Bibliomaker Educación UGR is a facility located in the Library of the Faculty of Education Sciences in collaboration with the Department of Didactics and School Organisation. Its aim is to promote digital fabrication in the educational environment, introducing these processes in both training and research.
The aims of the Bibliomaker are: (i) to introduce the maker culture and promote the development of STEM skills; (ii) to allow students and teachers of education to learn about the potential of 3D printing and its use in the different educational stages; (iii) to create 3D printing materials with applicability in education and linked to different subjects.
The Maker Space functions as a training and research service, being a place to exchange knowledge, ideas and resources linked to the current trends in creation, digital fabrication and prototyping that are being installed in libraries all over the world. It is open to teachers, students, companies and members of the university community who wish to be introduced to maker culture and STEM.
Links
Lab Capabilities
3D printing
Circuit production
Machines