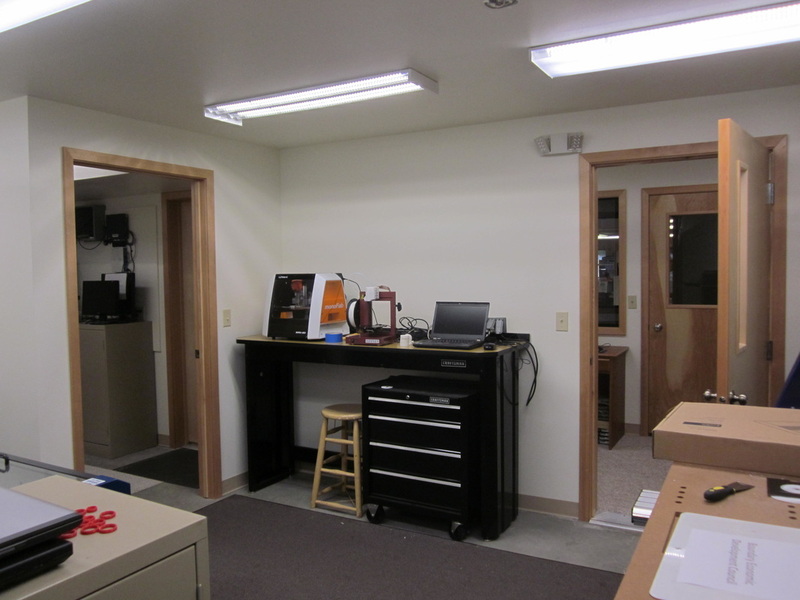 Boundary County Library Fab Lab
https://fablabs.io/labs/bclfablab
6370 Kootenai St, Bonners Ferry, ID, 83805, United States of America
Based upon Dr. Neil Gershenfeld's premise that we can "make almost anything," our Fab Lab concept was born. In-depth research, planning, and hard work coupled with a community's belief in itself pushed our lab into being. With information and inspiration gained at Fab Symposia in Wisconsin and Arkansas, we are now launching the first county library-based Fab Lab in the state of Idaho.
As of now, our lab contains three 3d printers, a milling machine, laser cutter, vinyl cutter, and a CNC machine for wood. Recently, we featured a 3d printer in action at our county fair. The exposure has garnered great interest and enthusiasm from community members who are ready to start making. As soon we acquire policy approval from our county library board (which will happen soon) we will begin basic and advanced courses. We believe in dreaming big!
Links
Lab Capabilities
Impressão 3D
Usinagem CNC
Produção de circuitos
Corte Laser/Gravação
Usinagem de precisão
Para quem é voltado o fablabs.io?
Discuss this Lab on forum.fablabs.io